Los Angeles Lakers sign rookie Jay Huff
July 28, 2022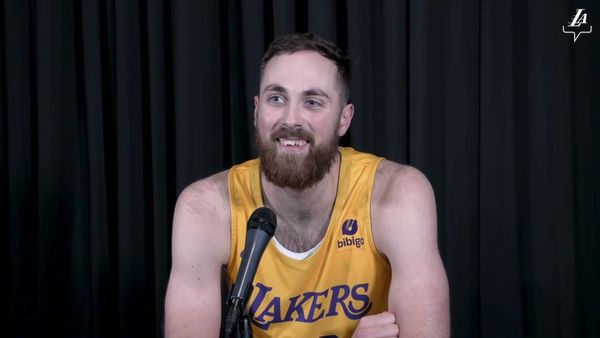 The Los Angeles Lakers signed Jay Huff after the 24-year-old center showed outstanding performance during this year's Summer League. Huff will join the Lakers' training camp to prepare for the new season.
Huff did more than enough to get himself the attention of the team in San Francisco and Las Vegas. His best moment was in the California Classic when he showed his defensive and offensive capabilities.
The Lakers won in all four games Huff played but went 1-3 when he entered the health and safety protocols. The 7'1″ center totaled 49 points and 12 blocks across four outings.
Huff previously played for the South Bay Lakers, being on the court 28 times and averaging 15.7 points on 64.1 percent shooting. His shot record is just under 29 percent from downtown as he put up 6.1 rebounds and 2.4 blocks per game.
The Lakers signed Huff with the Exhibits-10 contract, a one-year minimum deal that comes with a training camp invite and can be converted into a two-way contract before the season. The deal allows players to shuffle back and forth between G League affiliates and pro teams.
Apart from Huff, the Lakers also use the Exhibit-10 pact to sign Fabian White and Javante McCoy. The team now has 19 players under the contract, including Austin Reaves and Wenyen Gabriel, who have standard non-guaranteed contracts.
The Lakers also had the option to sign Huff to the active roster on a non-guaranteed minimum deal that can be waived at any point without salary cap penalties.
Huff to prove his worth
Huff said he had a lot to learn after securing the deal with the Lakers. He said he would try to give his best on the court.
"Obviously, I wanna show things that I've worked on, things that I've improved. I have a simple game. I shoot threes, I catch lobs, and I block shots," said Huff in a post-game presser earlier this month.
"Everything else I've been trying to improve, but it's all stuff I feel like I need to keep doing at a high level. My job is to help this team win overall cause that's what's gonna get all of us a good shot at the next level."
Huff's signing came amid speculations about the Lakers' trading activities. An anonymous general manager reported that Carmelo Anthony might return to the club after his contract talks met a dead end. The report also said that the situation might affect the future of Lakers guard Russel Westbrook.
"They have a lot to sort out obviously," the GM said. "But as more things get set, they'll probably get back around to bringing him in.
"It's just, at this point, you don't know what might happen with (Russell) Westbrook and whether you might need to take on players, so you see that around the league a lot — teams have 10, 11, 12 players signed and there's no hurry to fill in the last spots until you see how the other stuff plays out."
Meanwhile, talks of bringing Kyrie Irving in from the Brooklyn Nets are still buzzing within the team, with Westbrook being on the line to be part of the deal. The Athletic's Alex Schiffer said there was no reason for Irving to still be at the Nets next season.
"I'm still skeptical he's a Net next season," he said. "Would it surprise me? No. He's from the area and has a home and newborn there along with the rest of his family. But the vibe I got with the Nets was that last season was such a mess that they don't want to run it back unless significant changes are made."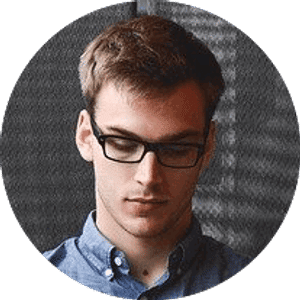 Jake Williams
Jake Williams is a sports gambling expert. He's been writing in the sports betting and DFS industry for over a decade. He specializes in MLB and NBA, along with College Basketball and College Football.