Magic's Paolo Banchero, Spurs' Josh Primo out for remainder of NBA Summer League
July 12, 2022
The No. 1 overall pick Paolo Banchero scored 20 points, dished out six assists, and grabbed five rebounds in his first two Summer League games with the Orlando Magic. It was enough for the Magic to rule out Banchero on Monday.
They removed Banchero to evaluate other players this summer. In addition, they can now determine which players are eligible for roster spots or opportunities in the G League.
"I want to give these other guys an opportunity to play, to kind of be able to show what they're capable of doing," said Magic coach Jamahl Mosley.
"That's the point of summer league, you know, give them a chance ... an opportunity for these other guys to see what they're capable of doing. And we've seen what Paolo was capable of doing."
While Banchero said he would have preferred to continue playing, he respected the decision.
"They suggested what was best for me, and I didn't really want to push back or nothing," Banchero said. "I was happy with how I played. They were happy with how I played. They were just comfortable with doing that. I wasn't going to give them any push back."
The summer experience was all Banchero needed, Mosley said.
"His understanding of what he needs to do in certain situations, the concepts that we're preaching offensively and defensively, he's grasping on to those," Mosley said.
"Watching film together, he's observing those things. He explains to me the things that he sees on the floor. It's only two games, but you're watching those film sessions and you realize how he's registering all of it. So that's how you can make the judgment that it's time [to] let these other guys get those moments."
According to Banchero, he learned many things during his time in the Summer League.
"I was happy with the way I played, but there was a lot I could improve on," Banchero added.
"The second game I had a lot of turnovers. Just getting in even better shape. I felt like, those were my first two games, so just build my wind back up. But overall, I think I did pretty good. This time in Vegas has helped me a lot as a basketball player."
In addition to Banchero, the Magic are likely to rest Admiral Schofield and RJ Hampton, allowing other players more playing time in Las Vegas.
Spurs' Primo, Sochan listed on NBA's health protocols
In other news, San Antonio Spurs' Joshua Primo and Jeremy Sochan did not participate in the matchup against the Houston Rockets on Monday due to the NBA's health and safety protocols.
Before the team's first game on Friday, Sochan was pulled out from the Summer League. Having tested positive for COVID-19, he could not participate in any practices before their trip to Las Vegas.
Primo was similarly removed from the squad ahead of the game against the Rockets on Monday.
"I think I've learned with each game, it takes a certain level of focus and preparation," Primo said. "If you're not ready to come play, any team can give you the business. Just coming into each game with that mindset, I think it's going to help me a lot going into next year."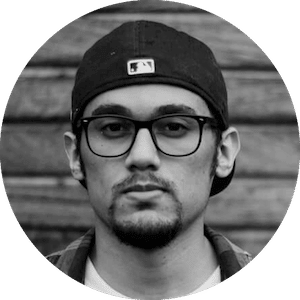 Gus Anderson
Gus Anderson is a gambling wizard. As a kid he dreamt about becoming a Tennis, Hockey and Golf professional but ended up as a gambling professional with focus on both sports & casino.