Thinking about studying abroad?
Choosing a programme to study can be hard, but discovering your options doesn't have to be. We're here to help.
Sqore helped me find a study-abroad programme that matched my interests and budget. Knowing upfront whether I meet the admission requirements was super helpful!
—
Saanvi
MBA Business Student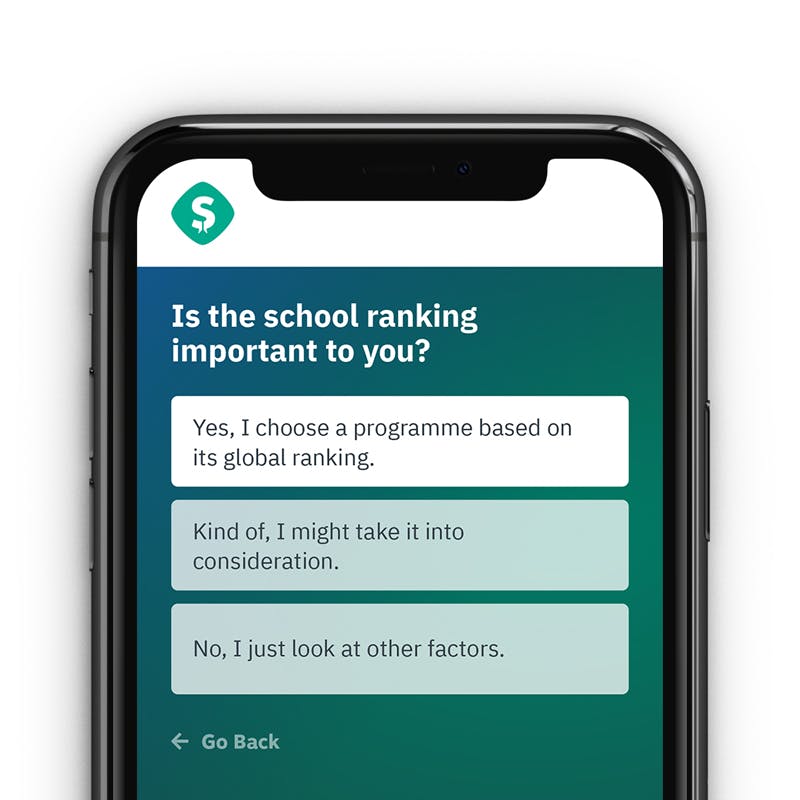 Take a short quiz
Find out if you like a programme
What are you looking for, what do you want to do, who do you want to become? Answer a few questions and let us tell you if a programme delivers what is most important to you. You can even do it on your phone - it only takes 4 minutes!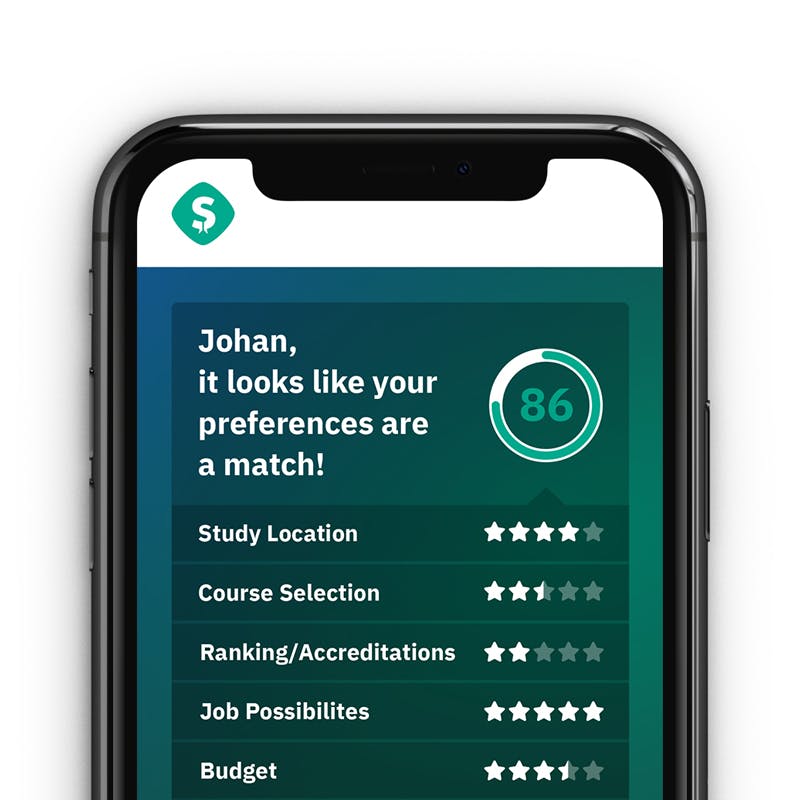 Anytime, Anywhere
Get immediate feedback
Receive detailed explanations on how and why a programme will work out for you or not. Plus, you can choose to stay in touch if you want to learn more about the programme before you decide to apply.
---
More about study programmes