BetMGM Sportsbook - Bet $10 Win $200 Promo
June 24, 2022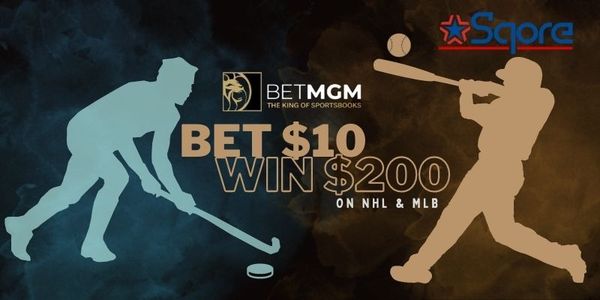 The NHL and MLB are two of the most-watched sports leagues in the country.
The NHL's regular season kicked off in October and concluded at the end of April. Although the regular season is over, we can look forward to some upcoming NHL Stanley Cup matchups as teams compete for a spot in the finals.
In comparison, the MLB season is still in full swing, with 162 games scheduled to be played every day. You can now bet on any MLB regular season game between 30 teams in 2022, including the Chicago Cubs, Atlanta Braves, Boston Red Sox, Los Angeles Dodgers, Cincinnati Reds, and others.
Sharing the fans' excitement, BetMGM Sportsbook offers exclusive promotions for both sports with the Bet $10 Win $200. With this, you can win $200 by betting as little as $10 on NHL or MLB games.
BetMGM Sportsbook - Bet $10 Win $200 NHL Promo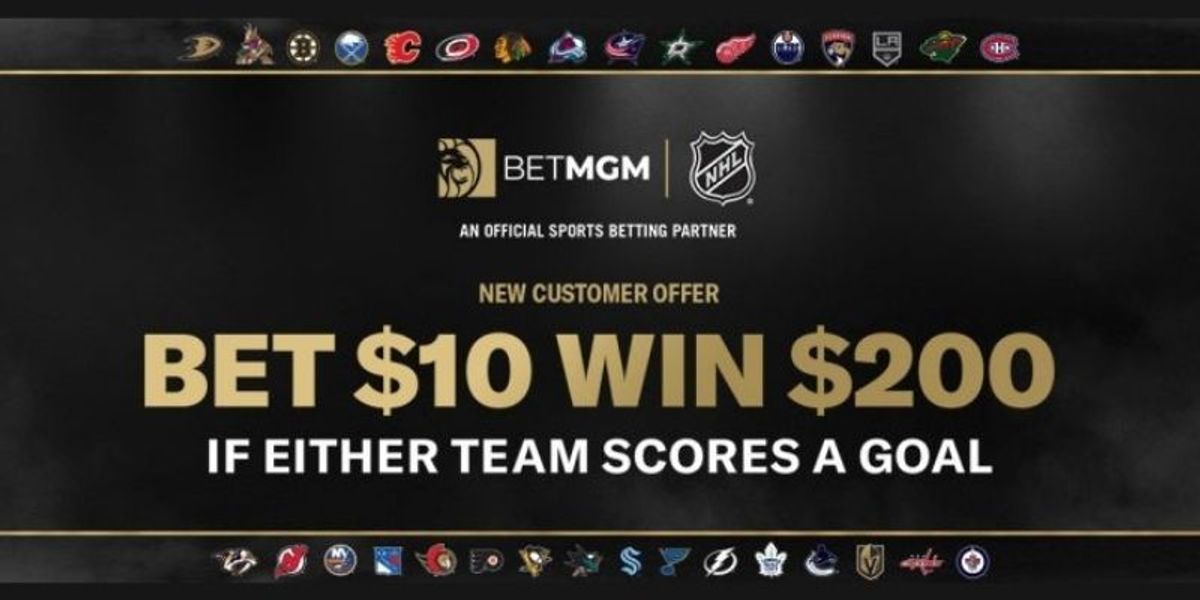 BetMGM Bet 10 Win 200 (NHL)
BetMGM Bet $10 Win $200 is an excellent choice for everyone who bets on the 2022 NHL Stanley Cup Finals. Bettors can place bets on remaining games on any team and receive $200.
| | |
| --- | --- |
| Promo Offer: | Bet $10 Win $200 |
| Promo Code: | SQORE200 |
| Eligible States: | AZ, CO, DC, IA, IL, IN, LA, NJ, NY, MI, MS, PA, TN, VA, WV & WY |
Bet $10 on any team in MLB and get $200
The BetMGM Bet $10 Get $200 is also available as the right pick for everyone betting on MLB matches. In this promotion, whichever team wins, a bettor will get $200.
| | |
| --- | --- |
| Promo Offer: | Bet $10 Win $200 |
| Promo Code: | SQORE200 |
| Eligible States: | AZ, CO, DC, IA, IL, IN, LA, NJ, NY, MI, MS, PA, TN, VA, WV & WY |
NHL - Tampa Bay Lightning vs Colorado Avalanche
Denver's Ball Arena will host Game 5 of the Stanley Cup Finals between the Tampa Bay Lightning (51-23-8) and Colorado Avalanche (56-19-7) on Friday at 8:00 p.m. EDT. In the previous four games, the Avalanche managed to lead the series 3-1. Tampa Bay must win the next game to prolong the series back to Florida for Game 6.
The Lightning had two players who were playing very well in Game 4 and they were goalie Andrei Vasilevskiy and defenseman Victor Hedman. Vasilevsky faced four shots in the first period and then 33 more from there to the finish, completing the game with 34 saves. As for Hedman, he recorded 30:01 of ice time, seven shots on goal with one shot block. Hedman also scored in the second period to put Tampa Bay ahead 2-1.
The expectation surrounding the next game is very high given that in Wednesday's game both teams showcased their most aggressive performance to date. In the end of Game 4, Colorado snatched the victory in overtime from Nazem Kadri's goal. This was Kadri's first game after sustaining a thumb injury after being fouled by Edmonton Oilers forward Evander Kane earlier this month.
| | |
| --- | --- |
| Match | Tampa Bay Lightning vs Colorado Avalanche |
| Schedule | Friday, June 24, 2022, at 8:00 p.m. EDT |
| Venue | Ball Arena, Denver, CO |
| Prediction | Tampa Bay Lightning @ -108, Colorado Avalanche @ -112 |
MLB – Houston Astros vs New York Yankees
The Houston Astros and the New York Yankees will square off at Yankee Stadium on Friday.
The Astros have scored 19 runs in their last three games and have scored four or more runs in seven of their last eight.
The Astros led by 71 hits and 54 RBI from Yordan Alvarez, while Michael Brantley and Kyle Tucker have combined for 128 hits and 71 RBI. As for the starter, Justin Verlander is 8-3 this season with a 2.30 ERA and 81 strikeouts. Against the Yankees, Verlander has an 8-7 record and a 3.55 ERA with 135 strikeouts.
Meanwhile, the New York Yankees have scored at least four runs in seven consecutive games, including a streak of 16 runs in their most recent three games.
Aaron Judge has 79 hits and 53 RBI for the Yankees, while Isiah Kiner-Falefa and DJ LeMahieu have combined for 116 hits and 47 RBI. The Yankees will send out Luis Severino as a starter. He has a record of 4-1 with a 3.27 ERA and 80 strikeouts so far this year. Severino is 2-1 with a 3.86 ERA and 33 strikeouts in his career against the Astros.
| | |
| --- | --- |
| Match | Houston Astros vs New York Yankees |
| Schedule | Friday, June 24, 2022, at 7:05 p.m. EDT |
| Venue | Yankee Stadium, Bronx, NY |
| Prediction | Houston Astros @ +110, New York Yankees @ -135 |
How to Claim Bet $10 Get $200 BetMGM Promo
How to Claim Bet $10 Win $200 BetMGM Sportsbook Promo
BetMGM Bet $10 Get $200 is simple in its mechanism and yet very enticing with the accompanying 30-1 odds boosts. If you want to access this BetMGM special offer, follow this detailed step-by-step below.
1

Sign up for a new account via the BetMGM app
The promotion is only valid in the BetMGM app. So, first off, install the app on your device in order to set up the new, first account.
2

The deposit
Later step is by storing the first-time deposit with a minimum amount of $10.
3

Place the bet
The next action is by placing your first real-money wager via BetMGM on the playing team in NBA Playoffs or MLB games.
4

Win $200 when you meet the requirements of the promotion
All winning bets will be payout within 72 hours
BetMGM is one of the biggest, most recognizable names in North America's sports betting industry. Currently, the company has its operation going in all of the US states which have legalized sports betting.
Since it was established in 2018, BetMGM runs a legal app -and online casinos- in these several states: Arizona, Colorado, DC, Indiana, Iowa, Louisiana, Michigan, West Virginia, Nevada, New Jersey, Pennsylvania, New York, Tennessee, Virginia, Mississippi, and Wyoming.
The next two states presumably to join are Maryland and Ohio. Meanwhile, Pennsylvania and Michigan have proven to be the most lucrative so far.
The BetMGM sportsbook is owned by MGM, which means it runs under the same operation as numerous casino properties in the United States. The company of MGM currently has plenty of casinos operating in Las Vegas, including Bellagio, Mandala Bay, MGM Grand, and Aria to name a few.
Leading BetMGM right now is CEO Adam Greenblatt. In 2021, BetMGM reportedly generated more than $200 million in the third quarter of that year. BetMGM has also been named by Glassdoor as the best place to work as it has employed more than 350 people.
Meanwhile, in the same time period, Sportsbook accounted for 26% of the available market share. In certain markets, BetMGM's monthly revenue and handle reports have consistently ranked in the top three to five.
How is the legality status of gambling with BetMGM?
Gambling with BetMGM is legal in every state the sportsbook is operating in. Regarding the list of the states, the information is provided on the BetMGM website.
In addition, users are not required to live in the states to use the BetMGM app. You are legally allowed to bet when you are within the states, regardless of your residency.
Does it require going to the physical MGM location to register and place a bet?
No, players can register on their smartphone or computer in every legalized state.
However, an exception applies to the state of Nevada. The players within the state are required to visit the physical location to register.
Does BetMGM have a live betting feature?
Yes, it has. BetMGM provides live betting both online and in the app. Also, there is an offer of a cash-out option on live wagers.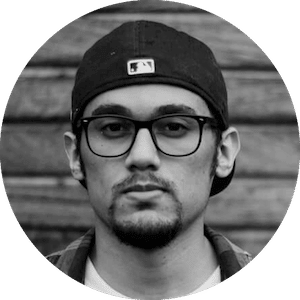 Gus Anderson
Gus Anderson is a gambling wizard. As a kid he dreamt about becoming a Tennis, Hockey and Golf professional but ended up as a gambling professional with focus on both sports & casino.