Los Angeles Lakers complete several new players transfer during NBA free agency
July 1, 2022
The Los Angeles Lakers open the free agency period by making several moves to improve their roster by becoming more athletic and defensive-minded.
The move marked a significant departure from their previous strategy which is to add big-name veterans and build a young team.
According to Rich Paul, the agent of Lonnie Walker IV, the Lakers agreed to a one-year contract worth around $6.5 million. The deal was made using the team's mid-level exception.
The Lakers also agreed to terms with three veteran minimum contracts. According to Austin Brown of CAA Basketball, the team signed center Damian Jones to a two-year contract. He played for the Lakers during the 2020-21 season.
A source told ESPN that Troy Brown Jr., a 6-foot-6 wing, agreed to a one-year contract. Also, Juan Toscano-Anderson, represented by Klutch Sports, agreed to a one-year deal.
The Lakers initially tried to sign Malik Monk using their mid-level exception, but he opted to accept a two-year deal with the Sacramento Kings instead. Sources also told ESPN that the team was interested in Walker before using its full midlevel exception.
Lakers' top signees
The San Antonio Spurs selected Walker with the 18th pick in the 2018 NBA draft. He played for them for the past four seasons and averaged 12.1 points, 2.6 rebounds, and 2.2 assists in his last season.
However, Walker shot only 31.4 percent from the 3-point range. The team did not extend Walker's qualifying offer, which allowed him to hit the market.
For the Sacramento Kings, Jones averaged 8.1 points and 4.4 rebounds in his last season. He also made a couple of 10-day contracts during the Lakers' injury-filled season. During that time, he averaged over five points per game.
According to sources, the Lakers were looking for a switchable defender who could play both positions in Darvin Ham's system. Brown, who was 22, averaged over three rebounds and 4.3 points in his last season with the Chicago Bulls.
The 29-year-old Italian player played for the Golden State Warriors while running to the NBA Finals. Brown averaged 4.1 points and 2.4 rebounds per game in the regular season. However, he was used very sparingly during the team's title run.
Lakers putting attention to outside shooting
The Lakers' priority as the free agency period begins to improve their outside shooting, which ranked 22nd in the league last season. The team made 34.7 percent of its 3-point attempts. They could also try to sign disgruntled Brooklyn point guard Kyrie Irving.
Over the last week, the Lakers were linked to several trades and sign-and-trade deals for Brooklyn's All-Star point guard, Irving. However, after he opted out of his contract and stayed with the Nets, his chances of playing for the Lakers became slim.
On Thursday, however, everything changed when former NBA MVP, Kevin Durant, requested a trade from the Brooklyn. His departure will cause a major league shakeup and likely lead to Brooklyn's rebuilding. Durant's desire to leave Brooklyn ended a promising era that started in 2019 when he and Irving decided to join the team.
It's hard to envision Durant joining the Lakers due to the immense interest in his services. According to ESPN's Adrian Wojnarowski, over half of the NBA has called the Brooklyn organization about him. Other potential competitors to land Durrant include the Miami Heat and Phoenix Suns.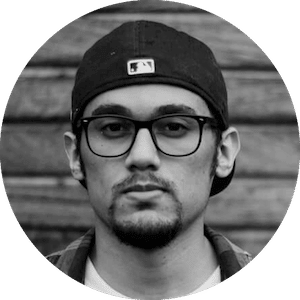 Gus Anderson
Gus Anderson is a gambling wizard. As a kid he dreamt about becoming a Tennis, Hockey and Golf professional but ended up as a gambling professional with focus on both sports & casino.