Golden State Warriors celebrates 4th NBA title with parade in San Francisco
June 21, 2022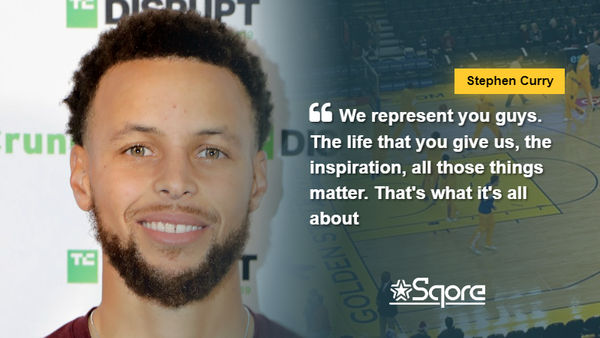 Golden State Warriors coach Steve Kerr and his squad celebrated their fourth championship title in eight years with a victory parade through San Francisco on Monday.
Thousands filled the streets with blue and gold confetti. The players got off their rides and interacted with fans, with Otto Porter Jr. and Klay Thompson dancing and Andrew Wiggins spraying champagne at the crowd.
A Muni train station stop had Stephen Curry hop on top of a banister. Blue and gold confetti fell from the sky as "MVP" chants echoed from all directions. Three years have passed since the Bay Area hosted a championship parade, but neither the city nor the Warriors have forgotten how to enjoy the moment.
The Warriors were poised to live up to Thompson's lofty proclamation all those months ago when he said "championship or bust". After Thompson's injury, Draymond Green and Curry overcame their injuries down the stretch. The young core of players shined on the big playoffs stage and the Warriors won again.
Warriors parade in downtown San Francisco
With a 103-90 victory over the Boston Celtics in Game 6, Golden State won its fourth championship in eight years. A few moments later, Finals MVP Curry, Thompson, and Green—the team's three core members—gathered for a celebration, with Curry clutching the trophy.
"We represent you guys. The life that you give us, the inspiration, all those things matter. That's what it's all about. Entertaining you guys, giving you something to cheer for, be passionate about," said Curry at the pre-parade rally. "It's giving us the platform to go do things that haven't been done before in history and representing the entire Bay Area in the process. We're back, having a parade in San Francisco, so let's go do it."
It did not take long for the Warriors to leave their double-decker buses and greet their fans, who had been waiting for them all day.
Thompson set the Larry O'Brien Trophy down, stepped back, and performed a Michael Jackson-inspired dance behind it. After picking up the trophy, he ran, high-fived, and danced alongside the fans who were running beside him.
Jordan Poole jumped off his bus a few buses behind, bringing with him a Super Soaker water gun and a pool float. Market St. was lined with barriers and he ran up and down them, drenching anyone he encountered. Using his friend's camera, he took pictures and videos to document the experience.
"Pool parties all summer long," he shouted.
Clearly, the Warriors wanted to savor the moment for as long as possible after three years away from the top spot in the league. Their fans apparently felt the same way. Among San Francisco's skyscrapers, people sat on trees, lamp posts, and window sills.
While there were barriers along the parade route, people jumped over them to get close to their favorite players. Fans flocked to the streets as the Warriors' buses approached the end of the route.
"This has been an amazing year," Green said. "I told y'all, don't let us win a f****ing championship, and clearly, nobody could stop it."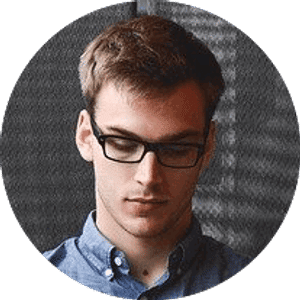 Jake Williams
Jake Williams is a sports gambling expert. He's been writing in the sports betting and DFS industry for over a decade. He specializes in MLB and NBA, along with College Basketball and College Football.