Al Horford's 26 points help Celtics defeat Warriors in Game 1, takes NBA Finals lead 1-0
June 3, 2022
The Boston Celtics claimed an early lead in the NBA Finals over the Golden State Warriors on Thursday at Chase Canter. Boston defeated the hosting Golden State with a wide defeat of 120-108.
Guard Stephen Curry carried Golden State by hitting over 30 points in Game 1. Despite the hard labor, Boston had more evenly spread scoring throughout its rosters.
Celtics forward Al Horford and star guard Jaylen Brown led the franchise to topple down Curry and co. on Thursday. Guard Derrick White trailed closed behind the duo on the scoring board, while forward Jayson Tatum was only limited with 12 points but redeemed himself by having a higher count of rebounds.
Horford, Brown lead Celtics topple Warriors
Both teams were explosive early on. If the devil works hard, then Curry works harder, especially in the first quarter. Golden State's favorite marksman registered 21 points in the first out of 34 points total he made in the game.
Aside from Curry, there was forward Andrew Wiggins and guard Klay Thompson who also registered points but were far from stellar. The trio was responsible for the Warriors' 32-28 lead. The Celtics on the other had both Tatum and guard Marcus Smart each made six points.
In the second quarter, Boston started to catch up with the leading Golden State by hitting more points. Brown made eight for the Celtics, while Curry only played for six minutes and did not make any points. The hosting team had 22 points in, while the visiting racked 28. Entering the third quarter saw Boston leading two points away from Golden State 56-54.
Curry and co. hit major roadblocks in the second half. Horford and Brown made most of their points as they redeemed themselves following a close to trivial performance in the first half. Both Horford and White made seven points.
Golden State tried to clinch desperate points via Wiggins and Curry in a bid to reclaim the game lead over the visiting team. The franchise's hard labor was fruitful and the third quarter wrapped with the Warriors' 92-80 lead over the Celtics.
In the following quarter, victory was close to reaching for Curry and co., however, against all odds, the Celtics bounced back in the last leg of the race registering a whopping 40 points, while in the process restraining the Warriors' scoring ability to only 16 points.
The achievement was not a trivial feat. Boston's four-man chivalry comprising Horford, Brown, Smart, and Tatum was more than enough to take the win away from Golden State.
"I felt like the guys kept finding me time after time. Also Derrick White hit some tough shots there, too," Horford who made 26 points, three assists, and six rebounds said. "I was just getting the looks, knocking them down. That's that."
The Warriors had failed to find their way around in the last quarter, something that the team will surely remember next time they meet this Sunday.
"It's not ideal but I believe in who we are and how we deal with adversity, how we responded all year, how we respond in the playoffs after a loss," Curry said.
"So learn a lot from that fourth quarter, obviously they made a lot of shots. It seemed like they didn't miss 'til deep into the fourth. When you have a team that just finds a little bit of momentum like they did and they keep making shots, it's tough to kind of regain that momentum."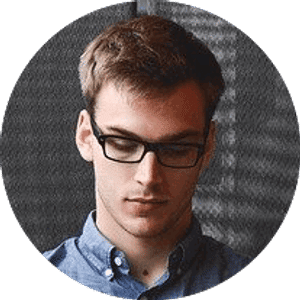 Jake Williams
Jake Williams is a sports gambling expert. He's been writing in the sports betting and DFS industry for over a decade. He specializes in MLB and NBA, along with College Basketball and College Football.