Warriors' Klay Thompson remains confident to win NBA Finals following defeat in Game 3
June 9, 2022
The Boston Celtics managed to top the Golden State Warriors on Wednesday 116-100 and take over the NBA Finals lead 2-1. Despite the defeat, Warriors guard Klay Thompson remains optimistic that his team will win this year's championship title.
Golden State is closer to getting its fourth NBA title in eight years, and trailing only a single point behind Boston is manageable, at least that is what Thompson holds.
The professional guard never ran out of optimism and confidence in his tank. He believes that the Warriors will be able to bounce back and have a similar two home games split playing the Cleveland Cavaliers in the 2015 finals where the series was forced to six games.
'We've been in this situation before' says Thompson about this year's final
The Warriors wrapped Game 3 with a trivial first-half performance. The team only managed to score more points in the third quarter, only to have the Celtics add more in the fourth. The 16 margin-wide points were not a small feat either.
Moreover, more defeats would likely happen if Golden State failed to up its performance in later games. During ESPN's "Get Up" on Monday, New Orleans Pelicans guard CJ McCollum thinks that the Warriors will fail their championship title quest if Thompson did not develop his game efficiently.
"If he plays like he did in Game 2, they have no chance of winning this series, to be honest with you," McCollum said.
Thompson, on the other, believes Golden State still has the opportunity to topple down Boston much later as the game series progresses. The 32-year-old also added that he felt "big 2015 vibes" this year.
"Just being down 2-1 in a championship series. We've been in this situation before. I'm getting big 2015 vibes," he said.
"Being down 2-1 and they play a similar style. A lot of 1-on-1, attacking downhill, spreading the court with really good shooters. That's very similar. They have some very good players on their team obviously. I don't think they have LeBron James but they do have some All-NBA guys in Tatum. Jaylen Brown is knocking on the door."
Thompson back in game, records better stats
The three-time NBA champion's confidence could likely stem from his signs of revival after posting slump stats this season. In two previous final games against the Celtics, Thompson posted 30 percent shooting from the field and 26 percent three-pointers. In Game 3, the five-time NBA All-Star registered 25 points and was seven-for-17.
While Thompson appears to have found his lost game rhythm, the only thing to do is to find a way around Boston's defensive line.
"He (Thompson) seems a little anxious. I think it's coming down to the Celtics' defense, they're running him off the line, they're making him play in the arc so to speak and having [him] shoot contested twos, and then when he finally does get an open three, I feel like he's rushing it because of the way the game has been flowing," McCollum added.
"But all in all, I think he'll settle in and become more of his normal self. I think you'll see Game 6 Klay sooner than later and if you don't, the Warriors could be in trouble."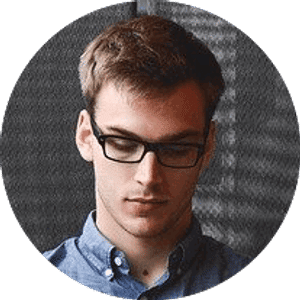 Jake Williams
Jake Williams is a sports gambling expert. He's been writing in the sports betting and DFS industry for over a decade. He specializes in MLB and NBA, along with College Basketball and College Football.