Klay Thompson prepares for Game 5, recalls 2019 NBA Finals injury incident
June 13, 2022
NBA Finals Game 5 against the Boston Celtics is just around the corner, and Golden State Warriors' Klay Thompson is doing everything he can to be ready for it.
Having spent nearly a week in Boston, the Warriors returned to the Bay Area on Saturday afternoon. In preparation for Monday night's Game 5 at Chase Center and to celebrate their victory with 107-97 in Game 4 in Boston.
Thompson has scored 17.3 points per game through four Finals games against the Celtics. When it comes to 3-pointers, he's shooting just 34.2 percent, with just 13 of his 38 efforts going in.
During the NBA playoffs, there has been a decrease in his points per game. Klay scored 22.6 points per game against Denver in the first round, and 18.5 points and 18.6 points against Memphis and Dallas, respectively. Plainly he's upset with his current performance in the NBA Finals.
Three-year after ACL injury
Thompson tore his left ACL in Game 6 of the 2019 NBA Finals against the Toronto Raptors three years ago, beginning a two-and-a-half-season absence. Recently, he was asked to ponder that experience and what it meant to be returning to the Finals.
"Well, there's a lot of emotions that day," Thompson said. "We came real close to having another opportunity to three-peat, which hasn't been done since Shaq [O'Neal] and Kobe [Bryant]."
Thompson's achilles tendon was torn when he was rehabilitating his knee in preparation for the 2020-21 season, forcing him to endure yet another lengthy period of rehabilitation.
"Now to be here again, I wouldn't change anything," Thompson added. "I'm very grateful and everything I did to that point led to this, so I would not change a thing."
Thompson returned to the field for the first time since his 2019 knee injury on January 9. The Warriors entered a time of transition right after Thompson hurt his knee. They were in their fifth straight Finals appearance in 2019, behind Toronto 3-2 in the series. At that moment in Game 6, the Warriors were leading the Raptors at home.
"I never had such a severe injury, so I didn't think it was that serious," he said. "I thought I might have sprained something in my knee."
With 2 minutes remaining in the third quarter, Thompson converted both of his free throws, allowing him to score 30 points and the Warriors a lead of 85-80. Thompson wished to remain in the game.
"But you know, when you're in the championship and you're playing in front of our fans, your adrenaline is so high that you kind of disregard anything that makes sense and running around on a torn ACL doesn't make very good sense," Thompson added.
Steph Curry was sidelined for the entire 2019-20 NBA season after injuring his hand while Kevin Durant also ruptured his Achilles. There were six games in which the Warriors lost Durant, Curry, and Thompson.
"That chapter will always be part of our journey," Curry said. "That's something we'll talk about for a very long time."
Despite this being their sixth Finals appearance in eight seasons, Thompson and Curry don't take this one for granted.
"I know how special this is," Thompson said. "I'm trying to be present in everything I do, even this interview, and not look ahead."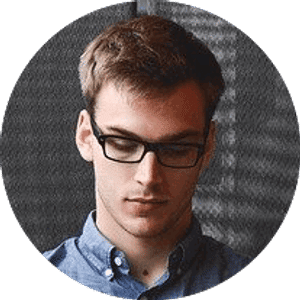 Jake Williams
Jake Williams is a sports gambling expert. He's been writing in the sports betting and DFS industry for over a decade. He specializes in MLB and NBA, along with College Basketball and College Football.