Golden State Warriors beat Boston Celtics 103-90, clinch fourth NBA title in eight years
June 17, 2022
The Golden State Warriors are NBA champions once again after eliminating the Boston Celtics 103-90 in Game 6 on Thursday night and securing their fourth NBA title in eight years.
The victory this time feels sweeter after two seasons of finishing at the bottom of the league, due to injuries to star players Stephen Curry and Klay Thompson. Golden State was once a league-worst 15-50 in the 2019-20 season.
"This one is definitely different because of the three years of baggage we carried coming out of that Game 6 in 2019," Curry said, as per ESPN. "I can say it now, I don't know how many teams could carry that as long as we have with the expectations of comparing us now to teams of past and make it to the mountaintop again."
Curry finished the game with 34 points, seven assists and seven rebounds. He also brought home the Bill Russell NBA Finals MVP trophy.
"I'm so proud of our group," said Curry while visibly emotional after the game. "At the beginning of the season, nobody thought we'd be here expect everybody on this court right now."
Curry, Thompson, Draymond Green and veteran Andre Iguodala each now have their fourth NBA championship, joining Los Angeles Lakers superstar LeBron James as the only active players with four championship rings.
"And now we got four championships. Me, Dray, Klay, and Andre [Iguodala], we finally got that bad boy," Curry added. "It's special. It's special. Just all the work that went into it, the faith and belief and everybody in that locker room that's getting to spray champagne around the locker room, everybody mattered in that process."
The last time when the Warriors played their Game 6 of the 2019 NBA Finals against the Toronto Raptors, the team was struggling and of the most challenging and devastating nights in the franchise's history. Golden State lost the championship and their key players, including Thompson's ACL injury.
This time last year, the Warriors simply could not catch a break as Thompson tore his right Achilles when he started to get back to his training in the fall of 2020. However, this time, everything pays off with the Larry O'Brien trophy back to the Bay Area.
"People called me crazy. I said championship or bust because I saw how we came out of the gates," Thompson said. "I knew we had a chance to do something special, and here we are. It's so incredible. Wow."
Thompson has not forgotten those who said Golden State was finished.
"A lot of chatter. A lot of doubters. But you know what, you just put that in your fuel tank and you just keep going. And it does definitely hit different," Thompson said. "I've got a memory like an elephant. I don't forget. There were a lot of people kicking us down."
Boston's message after Game 6
Before the game, the Celtics only had one mission and one mission only on their mind. Jayson Tatum and co. had to prolong the series to Game 7 in order to keep their journey alive.
In the opening minutes, Boston looked solid and came out in full swing. They were pressuring offensively and fought the Warriors with discipline in defense. As a result, the Celtics had a 14-2 lead four minutes in, making the home crowd at TD Garden into a frenzy mode.
But then Golden State responded and they responded well. The Warriors stepped up their gears and kept scoring, while Boston kept making mistakes and turning the ball over. Before the second quarter began, the Warriors had taken the lead and they never looked back.
Coach Ime Udoka shared his thoughts on this Finals journey and wanted his players to see this as motivation to go again next season.
"The biggest message was: learn from this, grow from it, take this experience and see there is another level to get to," Udoka said. "A team like Golden State who has been there, done that. It was evident in a lot of ways. Just don't come back the same as players, coaching staff. Let this fuel you throughout the offseason into next year."
Udoka was in a similar place before. He was working under Gregg Popovich on the San Antonio Spurs coaching staff when they had to surrender to the Miami Heat in Game 7 of the 2013 NBA Finals.
"It's going to hurt. It will hurt for a while. Probably that stuff never goes away. I've lost one before.
"That was part of the message. Let it propel us forward, the experience. Growth and progress that we made this season. Obviously, getting to your ultimate goal and fall a few games short is going to hurt. There are a lot of guys in there [that are] very emotional right now."
Jayson Tatum and Jaylen Brown are the team's best players, but they put up five turnovers each in Game 6. Tatum wanted to take this Finals experience as a valuable lesson.
"We know what it feels like to get to this point," Tatum said. "Getting here and not accomplishing it — it's tough. You don't want to feel like this again, but you want to get back here. It's going to fuel us."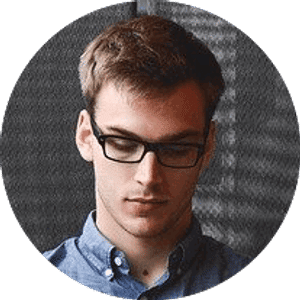 Jake Williams
Jake Williams is a sports gambling expert. He's been writing in the sports betting and DFS industry for over a decade. He specializes in MLB and NBA, along with College Basketball and College Football.