Warriors' Steve Kerr condemns Texas shooting, calls Congress to pass gun legislation
May 25, 2022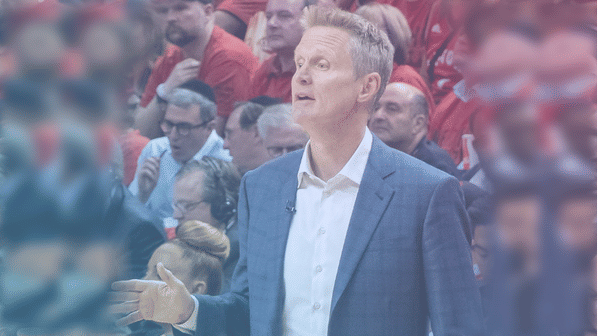 During a press conference ahead of Game 4 of the Conference Finals against the Dallas Mavericks, Golden State Warriors head coach Steve Kerr was visibly emotional after a school shooting at an elementary school in Uvalde, Texas.
Kerr, as he addressed the number of victims that rose to 19 children and two teachers, was seemingly upset and distraught. The 56-year-old coach condemned and called out senators, particularly Republican leader Mitch McConnell for their shortcoming on the gun legislation act.
FOLLOW THIS WEEK'S NBA ACTION
🏀 NBA Playoffs picks 🏀
🏀 NBA Playoffs promos 🏀
The former NBA professional player turned head coach refused to discuss basketball-related matters during the press conference. Instead, he took the stage to share what he thinks about public shootings that keep happening in the United States. He discussed the previous shooting on May 14, just 10 days ago at a grocery store in Buffalo, New York, and a deadly gunman attacked Geneva Presbyterian Church in Southern California.
'When are we going to do something?' says Kerr
Before Golden State played the host Dallas Mavericks at American Airlines Center, located roughly over 300 miles from Uvalde, a town situated in the west of Texas, Kerr raised his voice and said, "When are we going to do something?" during the press conference.
Kerr called out senators and put heavy emphasis on Senate minority leader McConnell, whom he thinks neglected mass shootings that have been rampaging the country for many years.
"I ask you, Mitch McConnell, I ask all of you senators who refuse to do anything about the violence and school shootings and supermarket shootings – I ask you, are you going to put your own desire for power ahead of the lives of our children and our elderly and our churchgoers?" Kerr added.
"Because that's what it looks like."
In addition to condemning 50 Republican senators for failing to take action on the country's school and mass shootings, Kerr also referred to the Bipartisan Background Checks Act or a bill called HR8.
In a Democratic-controlled House, HR8 was passed in 2019 as the bill would expand background checks for gun purchases. Therefore, a 60-vote is needed for the bill to succeed. Since there are only 50 Democratic senators in the US Senate currently, the bill needs 10 Republicans to join in. However, such a bill was rather controversial for the National Rifle Association, a forefront of gun-rights lobbying organizations, or any entities alike.
Despite being a Democratic-controlled House, the Senate is an evenly divided environment. Perhaps more of a concern, the majority of the Republicans had a track record of successfully fending off any attempts to put restrictions on access to guns. Moreover, the majority of GOP politicians are known to have direct backing from the NRA.
Kerr is known for his straightforward and at times concerns on social issues and is also a regular advocate of gun control.
"We're being held hostage by 50 senators in Washington who refuse to even put it to a vote, despite what we, the American people, want. They won't vote on it, because they want to hold on to their own power. It's pathetic," Kerr added. "We can't get numb to this."
Kerr's father, Malcolm Kerr was killed by members of the Shia Lebanese militia using suppressed handguns on January 18, 1984 in Beirut when Steve was 18 years old. This issue is personal for the 2016 NBA Coach of the Year winner.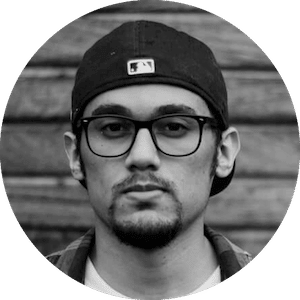 Gus Anderson
Gus Anderson is a gambling wizard. As a kid he dreamt about becoming a Tennis, Hockey and Golf professional but ended up as a gambling professional with focus on both sports & casino.