Metropolitans 92's Wembanyama to take on Ignite's Henderson
September 8, 2022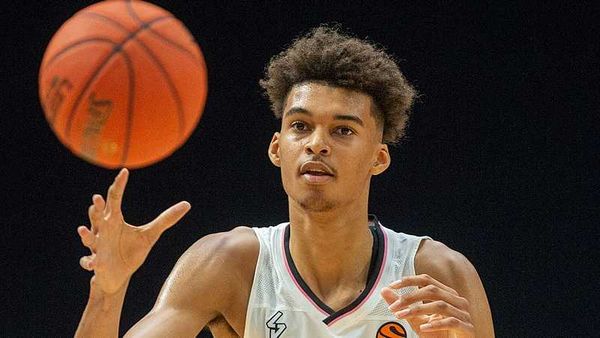 The potential No. 1 pick in the 2023 NBA Draft, Victor Wembanyama, is set to play against the projected No. 2 pick, Scoot Henderson, in Las Vegas later in October.
The 18-year-old Wembanyama is expected to be the No. 1 draft pick next June. He has been named Best Young Player of French LNB A for two consecutive years, drawing the interest of NBA executives. He made his debut in EuroLeague last season and currently plays for Boulogne-Levallois Metropolitans 92.
He is, so far, one of the most talked-about basketball player prospects among NBA scouts and executives since LeBron James in 2003.
Both Wembanyama and Henderson played in different positions, being a forward and guard, respectively.
Metropolitans 92 and the NBA G League Ignite are set to play in two games in Henderson, Nevada, with the first game being scheduled for Tuesday, October 4, and the second for Thursday, October 9.
Wembanyama's skills, stats
Wembanyama has shown capabilities that make him appealing to NBA executives. Despite his size, he has above-average mobility and good speed.
Measuring at 7 feet and 4 inches with an 8-foot wingspan, his combination of fluidity, perimeter skill, shot-blocking instincts, and sense for the game are widely considered his most prominent attributes.
Wembanyama is also regarded as an exceptional defensive player, having the size, reach, and instincts to provide good coverage. In terms of offense, he has shown jump shooting ability and played with a type of flexibility typical for a 7-footer. Sports Illustrated contributor Jeremy Woo said these attributes would help Wembanyama develop his offensive skills.
He averaged 7.6 points, 4.2 rebounds, and 1.8 blocked shots last season while playing for ASVEL Basket in the LNB Pro A. He eventually decided to change teams, moving to Metropolitans 92 in Paris before the start of the 2022-2023 season.
So far, Wembanyama has played in 99 games dating back to 2019. He has made 67 three-pointers and 71.3 percent of free throws.
'I'm basically a pro,' says Henderson
Henderson was a five-star recruit and is considered one of the top point guards in the 2021 class. He is currently in his second season playing for the G League Ignite. He will later be joined by Canadian wing Leonard Miller and French guard Sidy Cissoko.
Having played an entire season with the Ignite, he told Yahoo Sports that he was "basically a pro".
"I think what separates me from the rest of the players in my draft class is I just played an entire season in the G League," Henderson said.
"I'm basically a pro. I've been around pro settings and pro-development and that's really helped prepare me for next year."
Henderson played ten games last year, with an average of 14.7 points, 4.9 assists and 4.7 rebounds per game in more than 31 minutes.
Metropolitans 92 will start the season this month. In September, they have three games slated for 23, 27 and 30. The team will then head to the U.S. for training before doing gigs in Nevada.
Meanwhile, the Ignite will be playing a full 50-game G League schedule for the first time this season. They will kick off their 2022 campaign on November 4 at a new home arena, the Dollar Loan Center.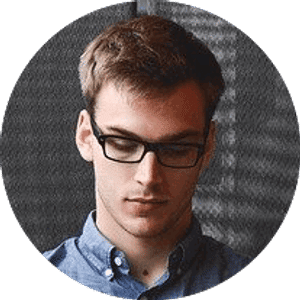 Jake Williams
Jake Williams is a sports gambling expert. He's been writing in the sports betting and DFS industry for over a decade. He specializes in MLB and NBA, along with College Basketball and College Football.