Reports: Brooklyn Nets to lose Kevin Durant, Kyrie Irving
July 5, 2022
The Brooklyn Nets are losing two of its centerpieces ahead of the upcoming season. Star forward Kevin Durant has requested a trade, while guard Kyrie Irving is reportedly eyeing a spot at the Los Angeles Lakers.
However, the two might be staying in Brooklyn when the training camp begins in September. The Nets will surely want every piece of the cake from Durant's trade. The Phoenix Suns and Miami Heat are on Durant's wish list.
Durant's trade request
Adrian Wojnarowski of ESPN reported that last week, Durant and his business manager, Rich Kleiman, were working alongside the Nets to find a trade partner for the player.
"With four years left on [Durant's] contract, and Kyrie Irving having opted in to the last year of his deal, the Nets have leverage and every intention of using it," New York Post's Brian Lewis wrote.
"And league personnel say the Nets have implied if they don't get what they want, this could well drag on into training camp."
However, Durant's case has been developing at a snail's pace. What is certain, however, is the lack of Durant in Phoenix or Miami is not a problem for Brooklyn, as Wojnarowski added that "there's no shortage of teams" wanting to empty up spaces for the star player.
Additionally, Nets general manager Sean Marks and owner Joe Tsai reportedly have agreed with Durant's trade request to his preferred team. However, should the management not be on the beneficial side, Durant can be tossed somewhere else.
Also, there have been reports that Durant was interested in the idea of reuniting with the Golden State Warriors.
"The Warriors superstars have been in conversations with Durant. In addition to catching up, the Hall of Fame-bound peers did entertain the idea of a reunion," The Athletic's Marcus Thompson II wrote.
"It was mostly about the stunning nature of it even being possible… This isn't a case where the Warriors stars are pressing the front office to go acquire Durant."
Irving's trade rumors
Los Angeles reportedly is the only team interested in Irving. According to Chris Haynes of Yahoo Sports, the talks between the Lakers and Nets have been mostly Irving and guard Russell Westbrook.
From the looks of it, LA has been desperate for Westbrook. The team wants to wort this out with the Nets, but LA is still hesitant to release a few draft picks to Brooklyn for Irving.
The Irving deal is not too far-fetched. According to Haynes, Brooklyn may also resort to including forward Joe Harris in the trade package, which could make the deal possible.
"I know the Nets absolutely do not want to trade Joe under any scenario," a source familiar with the Nets told NY Post. "But there are just thousands of different ways this can play out."
It remains unclear how Brooklyn will play its card regarding two of their most valuable pieces. However, should the trade of both players fail and not work following the team's expectations, Durant and Irving will likely be dragged into Brooklyn's training camp.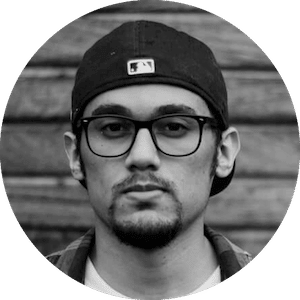 Gus Anderson
Gus Anderson is a gambling wizard. As a kid he dreamt about becoming a Tennis, Hockey and Golf professional but ended up as a gambling professional with focus on both sports & casino.