Nets' Kevin Durant trade request likely to present huge problem for Warriors
July 1, 2022
After signing with the Brooklyn Nets in 2019, news broke out that forward Kevin Durant reportedly has requested a trade this week. ESPN's Adrian Wojnarowski reported that both the player and his business manager Rich Kleiman are currently working with the Nets to find a trade partner.
The Phoenix Suns and Miami Heat are on Durant's wish list, but the Nets can toss him to wherever they want if they offer smells good.
Durant spent three seasons with both the Golden State Warriors and Brooklyn. However, the news of his transfer was also associated with many thinking that he would run it back again with the Warriors despite it might be very unlikely. What is certain, however, his time in Brooklyn has reached a boiling point and it would be a huge problem for Golden State if Durant found his way to play in the West.
Durant's trade request, history with Nets
After wrapping his career with Golden State, Durant found his way to play in Brooklyn. He announced his interest in playing with the franchise in June 2019 but would only make things official on July 7 via a sign-and-trade deal.
The contract signed was only six days after the Warriors' CEO Joe Lacob announced that Durant's No. 35 will no longer be issued by the team.
The two-time NBA champion had missed the entire 2019-2020 season following his Achilles injury. He returned to debut with the Nets in December 2020 to play against his former team, the Warriors. Durant led the team to claim the matchup with a margin-wide 125-99 win where he managed 22 points, five rebounds, and three assists.
The team has been desperate to claim their championship title. During Durant's absence, Brooklyn landed James Harden. They reached the East semifinals but were forced to a defeat by the Milwaukee Bucks.
The Nets were also limited this season when Irvin refused to get vaccinated. Eventually, he missed out on quite a number of games and it got worse when Harden was released in exchange for the Philadelphia 76ers' Ben Simmons.
Durant's trade implications for Warriors
First and foremost, Brooklyn does not have to release Durant since the professional still has four years remaining after signing an extension in August last year. His deal could put him until the 2025-2026 season. This makes the 12-time NBA All-Star's trade worth every penny for the franchise.
In other words, a supposedly win-win situation for both Durant and Brooklyn would likely take place should the trade were to be greenlighted. However, the franchise does not have any obligations to release him where he wanted to play.
If Durant managed to make his way to play in Phoenix, that would mean a huge issue for Golden State. Durant could be a huge problem for the Warriors to compete in the Western Conference in their quest to take over the next season's championship title.
The last time that the Suns made it into the NBA Finals was two years ago and fortune was not on their side last season. With the addition of a high-caliber player like Durant, the franchise could be able to pull it off in the next season.
Aside from Phoenix, Durant could also be making his way to either Miami or the Memphis Grizzlies. The latter can make an exceptional offer for both Brooklyn and eventually the player. It might be impossible that Memphis would be Durant's next destination, but then again, that is not the Nets' problem.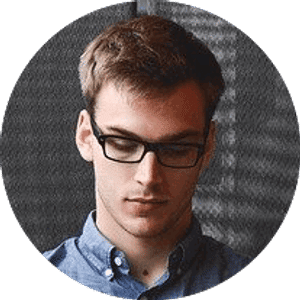 Jake Williams
Jake Williams is a sports gambling expert. He's been writing in the sports betting and DFS industry for over a decade. He specializes in MLB and NBA, along with College Basketball and College Football.