Dallas Cowboys' James Washington out due to injury
August 2, 2022
Dallas Cowboys wide receiver James Washington suffered a fractured foot during a training session on Monday. He is scheduled to undergo surgery in Dallas on Tuesday and will be out of the field for about ten weeks.
"Cowboys are concerned that veteran WR James Washington suffered a Jones fracture in his foot today, per source," ESPN's Adam Schefter said on Twitter. "Washington was carted off and is undergoing additional testing."
Washington suffered the injury in the first padded practice of training camp on a deep ball in seven-on-seven drills. He collided with teammate Trevor Diggins and landed awkwardly, putting his foot underneath Diggins' body and breaking his fifth metatarsal.
A Jones fracture is a fracture on the fifth metatarsal bone on the pinky toe side of a foot. It is common to install screws on the bone as part of the treatment process.
This was Washington's third injury in his NFL career. In 2018, he suffered an abdomen injury in the third preseason game. Fortunately, he recovered ahead of Week 1. One year later, he sustained a shoulder injury in the third quarter of Week 5.
Back in 2015, Cowboys star wide receiver Dez Bryant was out for six weeks due to a similar injury. Last season, DeMarcus Lawrence was similarly out for ten games. If Washington is out for six weeks, he will be sidelined through the first week of the season.
Washington is not the only player currently on the Cowboys' injury list. Michael Gallup is still in recovery from his ACL injury. Although the rehab is going well, he is not available for the team's season-opening game against the Tampa Bay Buccaneers. He is expected to return in September.
Ceedee Lamb stepping in
The situation forced CeeDee Lamb to ascend to the No. 1 role. Noah Brown is the only other healthy receiver on the team.
"You know, I'm kind of used to it," Lamb said. "Obviously through college and all through high school, I'm used to the attention."
Lamb said his first two years with the Cowboys were an important part of his career.
"I learned a lot from [Michael Gallup] and [Amari Cooper]," Lamb said. "I feel like I developed a lot. Without me going through what I went through my first two years, I don't think I would be as confident in myself as I am today. It's a blessing to be here. It's a blessing to be on this team, and it's a blessing to be part of this organization."
Gallup expressed his support for Lamb, insisting he could be a reliable player for the Cowboys.
"He's built for it," Gallup said. "He came in here making plays. Everybody knew about CeeDee Lamb before he even stepped on the field."
The cowboys signed Washington from Pittsburgh Steelers last season. He was expected to fill the void created by the departure of the star wide receiver Amari Cooper, who was traded to Cleveland Brown.
Washington caught 114 passes for 1,629 yards and 11 touchdowns for the Steelers. He had 24 catches for 285 yards and two touchdowns in 15 games in 2021.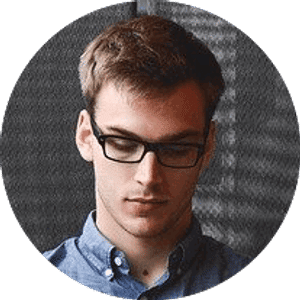 Jake Williams
Jake Williams is a sports gambling expert. He's been writing in the sports betting and DFS industry for over a decade. He specializes in MLB and NBA, along with College Basketball and College Football.