Jacob deGrom to return to Mets from injury, report says
August 1, 2022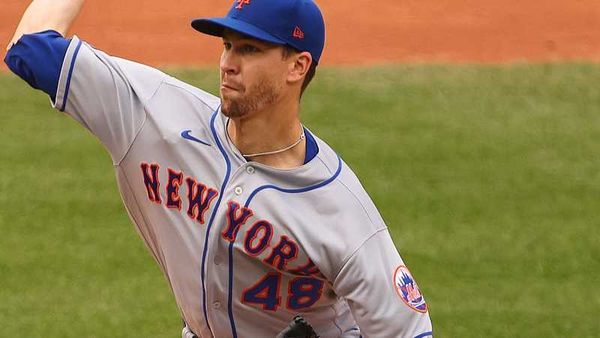 According to reports from MLB's Anthony DiComo, Cy Young Award winner Jacob deGrom will be in the spotlight on Tuesday as he is set to join the New York Mets. It will be the 34-year-old pitcher's first start on the mound in an MLB game in around 13 months.
He had previously been told to sit out due to an elbow ailment. As a result, he has missed the first half of the 2022 season. According to reports, he is preparing for Triple-A Syracuse in his most recent rehab on Wednesday, and following the Mets' game against the Nationals in Washington, D.C., he will make his first appearance since July 7 of last year.
The Mets had been eagerly awaiting deGrom's return for more than a year, particularly his rehab starts during his outstanding run of 7-2 in 15 starts with a 1.08 ERA.
This time around, his return coincides with New York's strong play throughout the whole season, which has resulted in a 62-37 record in the NL East.
deGrom's injury
Before suffering an injury to his right elbow, deGrom had previously experienced problems with his neck, lats, back, shoulder, and forearm.
The most significant impact on his body, though, appears to have come from the game in the finals against the Brewers, where he felt pain in his right forearm that persisted a week later.
He subsequently requested an MRI from his team, which revealed only a minor forearm injury that had already progressed to his elbow. In a statement, Sandy Alderson, the president of the Mets, referred to deGrom's inflammation surrounding his UCL and classified the MRI finding as a partial ligament tear.
He stated his dissatisfaction with the situation four months after the recovery, when he was aware that the Mets had recently dropped to third place from the top in the National League East standings.
"It's like, 'Man, I should be out there playing," deGrom said last year.
"I should be out there taking the ball every fifth day.' So it's just frustrating. I was definitely frustrated. It was one of those things that I just couldn't get rid of it."
Prior to his injury, deGrom's previous season saw him strike out a stunning 146 batters in 92 innings.
During the bullpen session in September last year, when he could crank up his fastball to 98 mph without experiencing any unusual pain, deGrom began to restore his fitness.
He also said that his injury, which he subsequently thought would determine how his remaining career would be, is among the motivations so he could make 30 or more starts.
"In this game, the main goal is to stay healthy, and I wasn't able to do that this year," deGrom said in a statement last year.
Additionally, he said that he didn't feel any pressure to pursue a career in this sport and that he doesn't even have a retirement schedule in mind.
"I'll compete as long as I can. You never know how long you can play this game, [so] enjoy it and go out there and just give it your best while you're able to. Nobody knows. Maybe I'll play till I'm 40. Maybe I'll play 'till I'm 50. Who knows?"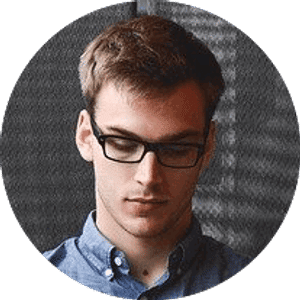 Jake Williams
Jake Williams is a sports gambling expert. He's been writing in the sports betting and DFS industry for over a decade. He specializes in MLB and NBA, along with College Basketball and College Football.