New York Mets ace Jacob DeGrom to make another rehab start
July 23, 2022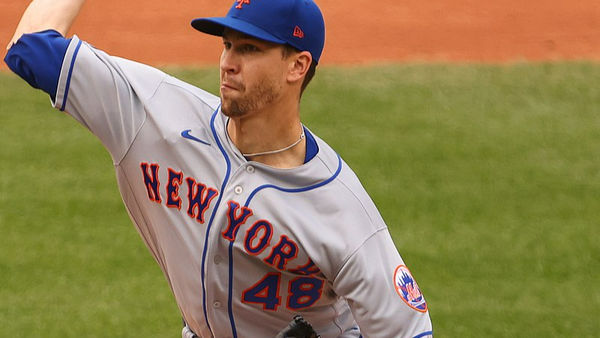 Prior to the New York Mets' series opener against the San Diego Padres on Friday night, manager Buck Showalter announced that ace right-hander Jacob DeGrom would throw at Citi Field on Sunday and make another rehabilitation start before returning to the Mets' active roster.
"Jake's where he needs to be, and we'll see how Sunday goes. He said he feels good today," said Showalter, who wouldn't say exactly when or with which rehab facility DeGrom will be starting his next round of rehab.
"(We want to) Try to get him up to where, when he comes back, that the innings that he's capable of going if the other team cooperates, doesn't put our bullpen in harm's way," Showalter said. "And I think It'd be good for Jake to get that mentally and emotionally behind him."
DeGrom has made three minor league starts during his rehab after last pitching for the Mets more than a year ago. The two-time Cy Young champion and four-time All-Star threw 60 pitches in a simulated game at the Mets' minor league complex in Port St. Lucie, Fla., on Thursday. Up until now, he has been sidelined due to a stress reaction in his right scapula.
Organization's choice
The Mets decided that DeGrom should make one more minor league start, and the pitcher was on board with this plan. DeGrom must be able to pitch deep into games when he starts for the Mets, said the manager, who also emphasized the importance of not weakening the bullpen.
"It's just kind of where he is in doing the things he needs to do to return," said Showalter. "The hope is that he makes a start after his work day, and then we look to slot him in, see where everything goes. If he needs another one after that, then we'll do it. We've operated quite a while without him."
"We're looking forward to operating with him, but when it happens, it happens. This is the best way to proceed to get him back and fit well into the team," he explained.
DeGrom's injury
DeGrom was last seen with the Mets on July 7, 2021, before his season was cut short due to forearm injuries. Then he experienced pain behind his right shoulder. Following an MRI, it was determined that he had injured his right shoulder after only five innings of spring training.
The 34-year-old right-handed pitcher was supposed to throw a simulated game this past Tuesday. Still, it had to be postponed for two days due to "minor muscular pain around his shoulder," which he had the previous Sunday.
Showalter was dismissive of the insignificant setback. "It wasn't perfect, and we didn't have to push it, so we didn't," the manager said.
"When we get him back, we want this to be behind us. Guys that pitch a lot, you got to listen to them. And you listen to the medical people who are experts at this."
According to reports, without DeGrom, the Mets have not only survived but thrived. They had a two-and-a-half game lead over the Braves in the NL East and were 23 games over.500 going into Friday's game.
"He knows what it takes to pitch up here," Showalter said. "When it's time, he'll be here."
So far, DeGrom has made three rehab starts, one with AAA Syracuse and two with single-A Port St. Lucie. DeGrom has allowed just five hits and one unearned run in 8.2 innings of those starts.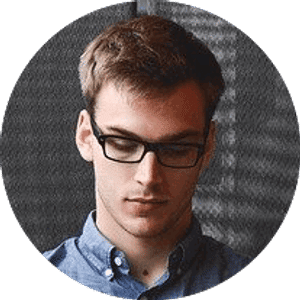 Jake Williams
Jake Williams is a sports gambling expert. He's been writing in the sports betting and DFS industry for over a decade. He specializes in MLB and NBA, along with College Basketball and College Football.