Skip Bayless says Celtics should trade Jayson Tatum for Kevin Durant
July 26, 2022
The Boston Celtics are leading the race to acquire Kevin Durant from the Brooklyn Nets. Renowned sports analyst Skip Bayless has given his views on the latest development of the Durant situation.
Bayless said the Celtics should consider trading 2018 NBA All-Rookie First Team Jayson Tatum for Durant. Meanwhile, many have argued that Jaylen Brown is a better offer for the Durant trade.
"If I'm Brooklyn, I don't do this deal. But of the deals I know of, it's easily the best deal on the table," Bayless said on Monday. "And if I'm Boston, I would do whatever they ask. Ask me anything, I'll throw it in. I don't care.
"I'm not going to give you both Jayson Tatum and Jaylen Brown, but I will give you one or the other — whoever you want, I would give him. If you want Jayson Tatum to finish this off, you can have him. Because if you give me Jaylen Brown with Kevin Durant, I'm good."
Celtics' future at stake
Fadeaway World's Nico Martinez pointed out that Durant's arrival to the Celtics would be beneficial for the team, considering the player's achievements in the sport.
"As one of the best players in basketball, he could be the missing piece that pushes them over the top," he said. "At least, that's what the Celtics seem to think."
Martinez said the Celtics should think carefully about "sacrificing" Tatum.
"As a young superstar in the making, Tatum isn't a player you move on from without major consideration," he said. "While he's not nearly as accomplished as Durant, he gives the Celtics a much longer window to compete than KD, who turns 34 in September.
"But if you're Boston, capturing even one championship might be worth mortgaging the future. Hat's for the guys in the front office have to figure out before it's too late and they lose that option altogether."
Tatum is one of the Celtics' most developed players in the last 12 months. The St. Louis native started the journey with the team after being selected with the third overall pick in 2017. Tatum recently shared a notable memory with D on the court in an interview on The Draymond Green Show.
"I remember being there in Vegas the first day we scrimmed," he said. "And I remember playing against the Select Team. Kicked us the first day. We were out of shape. But I remember being on the wing came down, someone kicked me the ball, and at the Celtics, I would have shot it. And it was like I could shoot halfway.
"I just remember KD was on my right, I passed it to him. I remembered him got mad at me. He was like 'Yo, don't look at me. Be yourself, I want you to kill. And I was like 'damn.' That was the first time I thought, 'He wants me to hoop too.' Don't think of it as KD, we're on the same team — he needs me to put me on this team."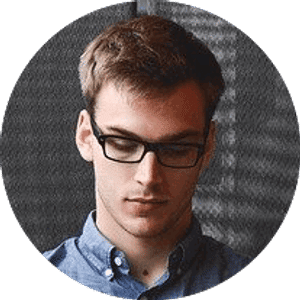 Jake Williams
Jake Williams is a sports gambling expert. He's been writing in the sports betting and DFS industry for over a decade. He specializes in MLB and NBA, along with College Basketball and College Football.