Brooklyn Nets, Miami Heat temporarily halt Kevin Durant trade talks
July 13, 2022
Barry Jackson of the Miami Herald has reported that the Brooklyn Nets and Miami Heat temporarily stopped discussing a possible trade for Kevin Durant. The talks were "hot and heavy", a source told Jackson, but "cooled" when Brooklyn rejected Miami's offer.
Almost two weeks have passed since the star player requested a trade. The news sent shockwaves throughout the league, and soon teams scrambled to put together a trade package when the first hours of free agency came. Durant declared that the Phoenix Suns and Miami Heat were his favored destinations, but the Nets have yet to receive any trade proposals worthy of Durant's prominence.
Despite the fact that no suitable trade proposals have emerged, Adrian Wojnarowski of ESPN said that the Heat had been the most persistent team in their pursuit of the former league MVP. Wojnarowski described Miami as "the team with the most determination to get Durant since he asked for the trade".
Miami, however, insisted that finalizing the trade would be difficult unless a third team participated.
Other trades impact Durant's
Fans immediately realized that the Nets could not sign Bam Adebayo until the team first found a replacement home for Ben Simmons. According to the latest collective bargaining agreement, a team cannot have two players who are both acquired through trade on a designated rookie exemption. Sam Amick of The Athletic reported that Durant "would only want to play on a Heat team that includes Jimmy Butler, Bam Adebayo, and Kyle Lowry".
At this point, the situation for the Heat has become complicated. Miami would need a third or fourth team to match Brooklyn's asking price. Tyler Herro and some assets will not suffice for a Nets team that has shown a desire to compete next year. The Nets obviously could trade Simmons somewhere while they sign Adebayo, but this opens up the possibility of a multi-team deal, which is difficult in the NBA.
Trading a top-five talent in Durant for a package that includes Herro and Duncan Robinson is simply not appealing to the Nets. Even if Miami included draft selections, it would not be enough to set Brooklyn up for success in the immediate future.
Amick's report highlighted whether Durant would still be attracted to Miami if Adebayo moved away. The long-term prospects in South Beach will certainly be different if Durant's greatest co-stars are Butler and Lowry in the 2022-23 season.
While Miami Heat President Pat Riley has done well at attracting superstar players in the past, a Durant trade may be too much to handle.
Durant's talent cannot be exaggerated, as he continues to dominate the game at the age of 33. With four years remaining on his deal, teams interested in signing Durant understand they are not getting him for a one-year contract.
It is certain that The Nets are aware of this fact, which may explain why they have remained steadfast in their decision to hold on to the future Hall of Famer until they deem an offer appropriate.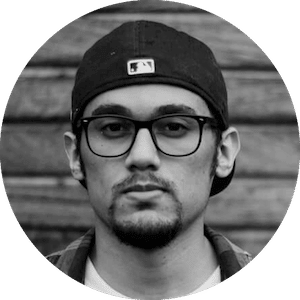 Gus Anderson
Gus Anderson is a gambling wizard. As a kid he dreamt about becoming a Tennis, Hockey and Golf professional but ended up as a gambling professional with focus on both sports & casino.