Kendrick Perkins comments on trade of Brooklyn Nets' Kevin Durant
July 6, 2022
NBA analyst for ESPN Kendrick Perkins spoke on Tuesday about Kevin Durant's trade and the situation with the Brooklyn Nets. Durant used to play for the Oklahoma City Thunder and the Golden State Warriors before he joined the Nets. The 33-year-old has won two NBA titles, been named MVP of the NBA Finals twice, and won the NBA MVP Award in 2014.
The Boston Celtics knocked the Nets in the first round of the NBA playoffs. They were supposed to be in the running for a title, so this was a huge letdown.
After signing Durant and Kyrie Irving in the summer of 2019, things have not worked out as planned in Brooklyn. They have only won one playoff series during his time there.
Perkins' suspicion of Durant's trade
Everyone in the NBA was shocked when Durant asked to be traded, but not everyone believed it was true. Perkins was adamant that Durant's request was just a gimmick.
"It makes zero sense to me that he wants to be traded at this point," Perkins said. "I don't believe he believes it. I think Kevin Durant is doing this as a scare tactic in order to help Irving have the leverage to get him signed long-term with the Brooklyn Nets."
Perkins' notion follows rumors that the Nets are "putting out the vibe" that they may retain Durant around until fall camp, trying to see whether the two sides can work out their disagreements. Durant is still under contract for four more years. There are not enough reasons to rush the deal if it does not meet Brooklyn's asking price.
In the meantime, Perkins' suspicions are fueled by the flurry of activities elsewhere in the NBA landscape, including the Minnesota Timberwolves' blockbuster acquisition of Rudy Gobert.
"We're talking about KD, a top-five player, arguably the best player in the NBA, and he hasn't been moved yet?" said Perkins.
"You're sitting up here telling me right now that Kevin Durant is still on the market? … If you're any other team around the NBA and Kevin Durant is on the market and you mean to tell me that no traction has picked up over the weekend? I don't believe it."
Durant's trade request
ESPN's Adrian Wojnarowski recently reported Durant asked Nets owner Joe Tsai to trade him. It was a huge decision that will put the team back and shake up the NBA community.
Durant directly called Tsai and requested to be traded because Irving's relationship with the team had worsened. After Irving threatened to opt-out of his contract to leave for nothing, he reluctantly decided to stay and earn $36.5 million a year. In addition, he hinted that Durant could go with him out the door
As a whole, the Durant-Irving era ended as a mistake. During the regular season, they played 44 games together, winning only one playoff series. There was no title, only regrets.
Now, Nets general manager Sean Marks has agreed to work with Durant and his business partner, Rich Kleiman, to find a new home for one of the best players in the world.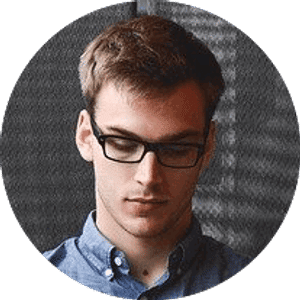 Jake Williams
Jake Williams is a sports gambling expert. He's been writing in the sports betting and DFS industry for over a decade. He specializes in MLB and NBA, along with College Basketball and College Football.