NBA Rumors: Nets not interested in Andrew Wiggins, Jordan Poole for Kevin Durant trade
July 24, 2022
Recently, there have been rumors that the Golden State Warriors are willing to trade for Kevin Durant, who has long wanted to return to the Bay Area. Even KD himself was rumored to be interested in the prospect of a reunion.
Since his request for trade with Nets was made public, KD has been connected to plenty of teams. Multiple suitors have emerged for the Nets superstar, including the Toronto Raptors, Phoenix Suns, and Miami Heat. The Warriors, his old team, and recent champs are among the suitors.
But at this moment, just over three weeks after Durant sought a trade from the Brooklyn Nets, all indications point to the fact that the Warriors will not be acquiring him.
According to reports, if the Warriors and Nets reach an agreement on a massive trade, the leading players returning to Brooklyn would be the first-timers. The trade will likely include All-Star Andrew Wiggins and 2021-22 breakout star Jordan Poole, as well as some combination of Jonathan Kuminga, James Wiseman, and Moses Moody, and multiple future first-round draft picks.
However, according to Zach Lowe, an NBA analyst for ESPN, the Nets aren't sure that the package's headliners are the players they are seeking in exchange for Durant's trade.
"That's where you negotiate, though, because you wouldn't end up giving up all of those players," said Lowe in the most recent episode of 'The Lowe Post podcast with Warriors reporter Kendra Andrews.
"That's just too many players to give up if you're giving up a lot of picks too. By the way, the Warriors, for a good team, they only owe one future first-round pick. They owe it to Memphis via the [Andre] Iguodala salary dump [in 2019], which feels like eons ago."
Lowe also said that the Warriors have more flexibility for their trade.
"They're actually set up to ... they have more flexibility. Trade-wise, not financially. Financially, they are breaking all the barriers, but more flexibility trade-wise than most teams."
Myers on Durant's trade
Lowe's report comes two days after the Warriors' president Bob Myers told NBA.com's Mark Medina that he wanted to allow his current group to win another championship.
"I like our team and where it's at," Myers said on Wednesday. "I want to give the guys a chance to do it again."
It is not clear whether Myers' most recent comments were an attempt to boost the confidence of the younger players in light of speculations that their names had been mentioned in connection with the trade.
Wiggins and Poole are highly regarded by the Warriors, despite the Nets' opinions to the contrary. This franchise has a bright future because of the development of both of these players in the Golden State system and culture.
Both players have demonstrated that they are dependable players in the postseason and can step in both offensively and defensively. Even when they are not close enough to Durant's current level, according to Lowe.
Lowe finds it logical that the Nets would not want a trade package centered on Wiggins or Poole. However, the Warriors did not have any other players to offer in exchange for Durant.
Although their famed trio of Stephen Curry, Klay Thompson, and Draymond Green is maturing, they remain the team's championship core. Given that the Nets may not be interested in Wiggins or Poole trade package in exchange for Durant, KD joining the Warriors is impossible at this point.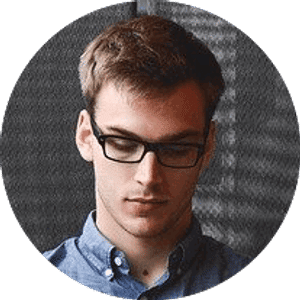 Jake Williams
Jake Williams is a sports gambling expert. He's been writing in the sports betting and DFS industry for over a decade. He specializes in MLB and NBA, along with College Basketball and College Football.