Rumors: Warriors interested in bringing back Kevin Durant, trading Poole alongside other players to Brooklyn
July 4, 2022
Kevin Durant's search for a new place to live while awaiting a trade from the Brooklyn Nets has gotten a lot of attention, despite the fact that he has four years left on his contract. The NBA's free agency period has been underway for four days, and Kevin Durant's upcoming departure from the Brooklyn Nets has been the most fascinating storyline in the league.
The Phoenix Suns, Miami Heat, Toronto Raptors, New Orleans Pelicans, and Memphis Grizzlies have all been mentioned as potential destinations for Durant. His former team, the Golden State Warriors, is reportedly interested in bringing him back to San Francisco to help them repeat as top teams in 2017 and 2018, according to Marc J. Spears of ESPN and Andscape.
Spears suggested on ESPN radio to continue making the salaries work, the Warriors could give some amalgamation of Jordan Poole, James Wiseman, Jonathan Kuminga, and Moses Moody while transferring Andrew Wiggins to a third team.
"The one team I'm telling you guys to keep an eye on is the Golden State Warriors," Spears said on ESPN Radio. "Golden State could have the best package for both parties. Jordan Poole, Jonathan Kuminga, All-Star Andrew Wiggins, the former No. 2 pick James Wiseman."
While it is unknown whether Durant would want to return to the Warriors, Spears claims that the Warriors are acquainted with KD and, conversely. Therefore, KD already fully understands how everything works, so there's no need for him to experiment with uncertainty, as Steve Kerr does.
"For Kevin Durant, the Warriors — they're very familiar with [Durant] and vice versa. He knows where to live in San Francisco. He knows how the offense works. He knows he can win a championship there. Yeah, Steve Kerr would probably have to figure some things out."
Trading Poole, Wiggins, Kuminga, and Wiseman
If the Warriors decide to re-sign KD, they will have to give up Andrew Wiggins as well as their young core of Jordan Poole, James Wiseman, Jonathan Kuminga, and Moses Moody. The Warriors have a considerable team of young players who could be key to their long-term success.
Moody and Kuminga are the world's youngest ring bearers. They are two exceptionally gifted players who were chosen in the previous Draft lottery. Moody is a power forward/small forward, while Kuminga is a shooting guard/small forward. This season, they don't have much of an impact, but their minutes are valuable.
Kuminga, a player with physical attributes and tremendous potential, has seen increased playing time, especially when Draymond Green is out. Moody's work has been quiet but effective, culminating in a trip to the Western Conference finals against the Dallas Mavericks.
The key is held by Wiseman, the enigma. He was selected second overall in the 2020 Draft. A 7-footer with limitless potential who struggled as a rookie and has spent his second season on the sidelines due to a vicious knee injury that has kept him out since April 2021, as well as a relapse in March of this year.
During his third NBA season, Poole's scoring average increased by 18.5 points per game. His on-court performance was also not affected, as he averaged 17.0 points on 50.8 percent shooting in the postseason.
Stephen Curry, Klay Thompson, and Draymond Green, the Warriors' core players, have not ruled out reuniting with former teammates. Furthermore, sending Poole and others to Brooklyn in exchange for Durant would cement Golden State as the undisputed champions in 2022-23. However, maybe that decision will also have a negative impact on the future.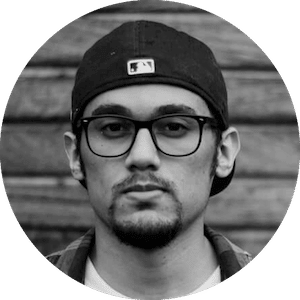 Gus Anderson
Gus Anderson is a gambling wizard. As a kid he dreamt about becoming a Tennis, Hockey and Golf professional but ended up as a gambling professional with focus on both sports & casino.