Reports: Nets' Kevin Durant prefers trade to 76ers, Celtics
August 12, 2022
It has been reported that Brooklyn Nets star forward Kevin Durant prefers to be traded to the Philadelphia 76ers and Boston Celtics. If Durant were to land in Philadelphia, he would be reunited with former teammate guard James Harden.
76ers execs are reportedly optimistic about the Durant trade, as per SNY.tv's Ian Begley. However, whether there is any progress from their talks remains unknown.
"Something worth noting: As of earlier this week, there were high-ranking members of the Sixers who've felt strongly about engaging with Brooklyn on a Durant trade... It is unknown if Brooklyn and Philadelphia have made any recent progress on a trade," Begley wrote.
Begley added that the Phoenix Suns withdrew from the race to acquire Durant after a multi-year signing with DeAndre Ayton.
"Previous reports stated that the Suns were at or near the top of the list of teams Durant would like to be traded to," Begley explained.
"An offseason trade to Phoenix seems unlikely due to the DeAndre Ayton signing. So what happens now? Well, it's worth noting that, in addition to Boston, Durant also sees Philadelphia as another welcome landing spot, per people familiar with the matter."
Why 76ers pursue Durant
Having Durant and Harden playing in the same team could boost the 76ers' confidence. However, many have also suspected that their relationship had become slightly bitter since The Beard's release from the Nets. If this was true, their potential reunion in Philadelphia would be slightly awkward.
"Why would KD want to join James Harden when Harden aggressively quit on the Nets? Given Durant's current stance on the Nets franchise, he might say," pundit Nick Wright said in an episode of First Things First.
"'You know what James, turns out you were right, buddy... You were a thought-leader on the future of this franchise.'"
However, having high-caliber players like the two means the 76ers' chance to win the championship title next season becomes higher.
Both might already have set their differences aside, assuming they had any. Durant and Harden were also spotted working out together in Barcelona with the former's trade rumors being in full swing.
Spanish Youtuber Urihoops shared multiple pictures and videos of their session. Urihoops said he was unable to take more pictures and videos but explained that Harden missed a few throws.
"It's hard to follow at times but yes Kevin Durant would like to play with James Harden, who was in London with Durant around the time Durant met with Nets ownership. (Maybe Harden, an expert at forcing trades, is serving as an advisor.)" ESPN's Frank Isola wrote.
Earlier, Bally Sports reported that someone familiar with the matter revealed the 76ers were "right on the phone" after KD made an ultimatum to Nets owner Joe Tsai that he would withdraw his trade request only if general manager Sean Marks and head coach Steve Nash were fired.
The 76ers have not reached much success in the previous season. With Cameroonian-French forward Joel Embiid having to miss out on a few games due to an injury and Harden lacking in getting closer to the rim, an addition to the roster like Durant could offer something beneficial for the team's next season's campaign.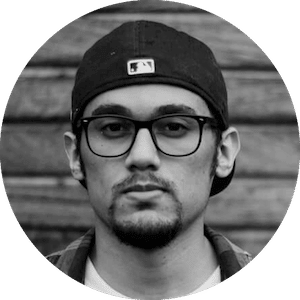 Gus Anderson
Gus Anderson is a gambling wizard. As a kid he dreamt about becoming a Tennis, Hockey and Golf professional but ended up as a gambling professional with focus on both sports & casino.