James Harden's new deal with Sixers draws suspicion from teams
July 25, 2022
NBA insider Marc Stein has said James Harden's new deal with the Philadelphia 76ers drew suspicions from other teams.
Harden has previously turned down a $47.4 million player option for next season. Later, he signed a two-year contract with a $68.6 million deal with the team. The Angelenos guard will make $33 million in the 2022-23 season with a $35.6 million player option for the following year.
The Sixers managed to land two veterans, P.J. Tucker and Danuel House, while also trading for De'Anthony Melton, thanks to the flexibility offered by the deal with Harden. The team is now set to run another exhausting campaign with a better squad depth, something that has not been seen in a long time.
Wink-wink agreement
Stein said it was unusual for a player to give up on such a significant amount of money. He added there was an indication that Sixers executive Daryl Morey's relationship with the player might have something to do with it. Harden and Morey have known each other since their Houston Rockets tenure.
"There is a suspicion in some corners of the league that Harden had to have consented to this arrangement because he also secured a wink-wink guarantee about the future — meaning a promise from Morey that would allow Harden to recoup what he left on the table this offseason by declining the player option for next season in his new Sixers deal and then signing a whopper of a five-year deal in the summer of 2023 at almost 34," Stein wrote.
"Such speculation is inevitable given how close Morey and Harden clearly are, but I've also heard plenty around the league question whether the Sixers, beyond the fact that these types of arrangements are against league rules, could actually bring themselves to give Harden any assurances."
The Sixers have been under a microscope since Morey came to Philadelphia. Morey was once fined over an automatic tweet regarding Harden when he was a disgruntled member back in the Rockets.
Brooklyn Nets GM Bobby Marks said there would be some investigation by the NBA.
"I do expect that to happen. And I'm out here in Vegas, it's not like I have confirmed facts or anything, but any time - let's just connect the dots here," he said on Zach Lowe's The Lowe Post podcast.
"You have an owner, a former owner, in Michael Rubin - probably one of the wealthiest American former owners, billionaire, Fanatics - just has this big party. You've got all these NBA guys there. There's a relationship with James Harden already. There's a relationship with Harden when he was in a Brooklyn Nets uniform, there's no denying that."
Future of Sixers
Squad depth is not the only thing the Sixers have been working on. The team has announced the creation of a new arena in the heart of Center City, Philadelphia. The project will start in 2028 and is projected to be completed ahead of the 2031-32 season. The new arena will be a new option for the Sixers, who have played at the Wells Fargo Center since 1996. They will be sharing the arena with the NHL's Philadelphia Flyers.
The project is developed by 76 DevCorp, led by a Sixers long-time fan and businessman, David Adelman. Adelman has been a season-ticket holder of the Sixers for over 20 years.
"The Philadelphia 76ers are a storied Philadelphia institution with a proven track record of investing in their community," he said.
"That's why we're committed to building a world-class home in the heart of the City and creating a privately-funded arena that strengthens ties within the local community through investments that prioritize equity, inclusivity, and accessibility."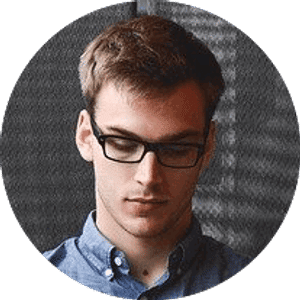 Jake Williams
Jake Williams is a sports gambling expert. He's been writing in the sports betting and DFS industry for over a decade. He specializes in MLB and NBA, along with College Basketball and College Football.