LSU Tigers recruits Da'Shawn Womack, Darron Reed
July 5, 2022
The LSU Tigers started this week by acquiring a commitment from defensive line Da'Shawn Womack. Womack, one of the most outstanding defensive prospects for next year's recruiting class, decided to choose LSU over the Georgia Bulldogs, Ole Miss Rebels, and Oregon Ducks.
Joining Womack in the Tigers is fellow DL Darron Reed, who also announced his commitment on Monday.
"They were just telling me how much they really want me and I can help be a part of the gang and how I'll be a great player building their defense," Womack told ESPN. "They were basically telling me how tough they're going to be."
Acquiring Womack
Womack is currently the highest-ranking recruit in LSU, and the St. Frances Academy's DL is the seventh player in ESPN's 300 rankings who has joined LSU for this recruitment cycle. He had his official visit to LSU on June 21, only a month away from his visit to Georgia in May.
The young DL explained he decided to join the Tigers because he wanted to compete against some of the SEC's top-performing programs.
"I know the SEC is one of the best in college football and I know they develop good D-linemen and I just want to compete," Womack said. "I just always want the competition. I always want to go against the best."
Recruiting analyst Gabe Brooks explained in a scouting report on 247Sports that Womack's frame and mass made him a great DL prospect. Brooks added that the 6-foot-4, 255-pound talent could be deployed to play a different role should the program require it.
"Good height and length with college-ready size for an edge role, but ample frame space to add significant mass as a true defensive lineman if desired. Primarily played end in a four-man front as a junior. Could continue that role or play a variety of spots depending on personnel looks," Brooks wrote.
"Flashes impressive functional athleticism relative to size. Testing data supports athleticism with a verified 40-yard dash eclipsing 4.8 and multiple sub-4.5 shuttle times. Translates to the field with explosiveness at the snap and upon arrival as a tackler."
Reed joins Womack to play for Tigers
Reed shared the same tone with Womack, adding that he "just want to play wherever I fit best", and LSU happened to be the answer he was looking to kickstart his collegiate football career.
"I just want to play wherever I fit best," Reed said. "As long as I do what I need to do, I can make it to the NFL wherever I go."
Reed was offered a place to play at the Auburn Tigers, Clemson Tigers, and Miami Hurricanes. He visited LSU the same day as Womack and decided that the program was where he belonged.
The 6-foot-5, 260-pound prospect previously played senior high football with the Carver High School. The young DL is considered by ESPN a four-star recruit.
Aside from Womack and Reed, the program also has signed ESPN No. 118 prospect Jaxon Howard and No. 283 Joshua Mickens. Howard was signed on Friday last week, while Mickens followed shortly on Sunday.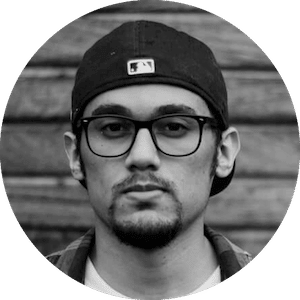 Gus Anderson
Gus Anderson is a gambling wizard. As a kid he dreamt about becoming a Tennis, Hockey and Golf professional but ended up as a gambling professional with focus on both sports & casino.