Auburn Tigers defeat Stanford Cardinal 6-2 amid injuries among players
June 21, 2022
Following a defeat by the Ole Miss Rebels on Saturday, the Auburn Tigers made a stellar comeback by defeating the Stanford Cardinal on Monday, wrapping the game with a thrilling 6-2 win.
The Tigers recorded the win amid injuries among their players. Batter Cole Foster barely pulled into the second base after he smacked one of his career-best hits against Stanford.
Foster did not attend the postgame news conference because he had to receive IV fluids after the game. The player confirmed to ESPN that he had a stomach bug.
Dealing with injuries
The Monday game ended with Auburn dominating. Despite trailing behind Stanford in the first two innings, the Tigers managed to bounce back in the sixth inning to return the favor.
Tigers redshirt right fielder Bobby Peirce walked in the sixth inning and freshman left fielder Mike Bello scored. Foster smacked a three-run double that propelled the team over the Cardinal.
"He's not our softest guy; he's one of our toughest guys. I just think the bug was a bigger bug, and he's fighting. We're better with Cole Foster," Tigers coach Butch Thompson praised Foster.
"He was out during that stretch there in the end, and he jumped back in the Regional and has helped us. He's been an exciting, threatening player, for sure, when he comes up to bat."
The remaining innings were reserved for Auburn as Stanford failed to add in more points beyond the second inning. The victory sent Auburn straight to the elimination game against the Arkansas Razorbacks on Tuesday.
"My job is to (help) a group of players and coaches to leave with no regrets," Thompson said.
"Just let it hang out. What are we going to do, screw something up or make a mistake? I want them to attack as much as they can."
Stanford was one of the best-performing teams in this year's College World Series. Since 1953, the team had never left CWS without taking home a victory, and the honor to sweep them away went to Thompson and his men.
Foster was one out of seven or eight Auburn players who had to deal with a stomach bug over the past weeks. Nevertheless, Foster finished with a pair of doubles and three RBIs.
Thompson said that his men had a rough time and spent too much time in the toilet.
"Guys on the toilet too much and not feeling well from a tough week," Thompson said about the team's condition.
It was revealed that the Tigers had to deal with the same issue on Saturday, leading to their 5-1 defeat to the Rebels.
"It's been tough. We've tried to build the team on two things: self-confidence and no excuses," Thompson continued.
"You could allow it to be an excuse, and you could just wash on out and go on and walk around the rest of your life with excuses, but I don't think that's me trying to build the men I want to build. Hey, it's just — it's not an excuse, but you could see it play out with a player, and there's more."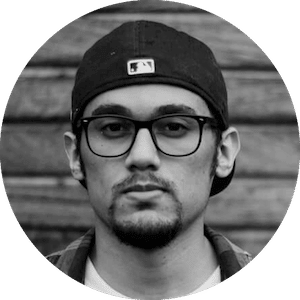 Gus Anderson
Gus Anderson is a gambling wizard. As a kid he dreamt about becoming a Tennis, Hockey and Golf professional but ended up as a gambling professional with focus on both sports & casino.