Aggies officials urge SEC to punish Alabama's Nick Saban over NIL comments
June 14, 2022
The Name, Image, and Likeness fray between the Texas A&M Aggies and Alabama Crimson Tide head coach Nick Saban continue. According to multiple reports, the Aggies officials have urged the SEC to either suspend or fine Saban following his claim that the program's recruiting class was entirely bought.
Andy Wittry of On3 found out from requested public records that Texas A&M President M. Catherine Banks and Athletic Director Ross Bjork sent an email to SEC Commissioner Greg Sankey, expressing their discontentment with Saban's comments and requesting the conference punish Saban.
The Aggies' recruitment class was undoubtedly ranked the best in the history of college football, and, in fact, over the last five seasons, the program has been a regular top-five position on the player recruitment leaderboard. NIL deals surely affected the climate of college football, including the Aggies, but Saban's comments were found "corrosive" enough that further actions were requested.
Fisher, Saban's beef
The public standout between Saban and Aggies head coach Jimbo Fisher has almost disappeared. Fisher deemed the beef a "shame" and called Saban a "narcissist" in the wake of the claim.
"It's a shame that we have to do this. It's really despicable. It's despicable that somebody can say things about somebody and more importantly 17-year-old kids. They're taking shots at 17-year-old kids and their families. That they broke state laws. That we bought every player in this group. We never bought anybody. No rules were broken. Nothing was done wrong," Fisher said.
"The way we do things, the ethics in which we do things, and these families, it's despicable that a reputable head coach can come out and say this. When he doesn't get his way, or things don't go his way, the narcissist in him doesn't allow those things to happen and it's ridiculous when he's not on top."
His claim was not accepted very well by Fisher. However, a few weeks back, the 56-year-old said that the issue had been thrown under the bridge, saying that both he and Saban had more urging matters to do instead of fighting over some comments.
"We're done talking about it," Fisher said. "We're moving on to the future. We have a lot more pressing needs than our arguments."
Aggies officials say Saban's comments 'corrosive'
Texas A&M officials' email to SEC might result in both Fisher and Saban throwing hands again for another round since the news invited a huge amount of reactions from the college football scene.
"We write to express Texas A&M University's disappointment and outrage at the recent statements made by Alabama University Head Football Coach Nick Saban that 'A&M bought every player on their team-made a deal for Name, Image, Likeness'. Coach Saban's statement is false, beneath the dignity of the SEC, and corrosive to the fabric of sportsmanship in college football as a whole and especially within the SEC," reads the email.
"We expect the league to take strong, public action against Coach Saban and the University of Alabama to demonstrate that such unprofessionalism and disrespect for Texas A&M's student-athletes, coaches, and the university as a whole, will not be tolerated. A public apology from Coach Saban to Coach Fisher, Aggie Football, and Texas A&M University is a good starting point, but the league should also consider monetary and participation penalties against Coach Saban."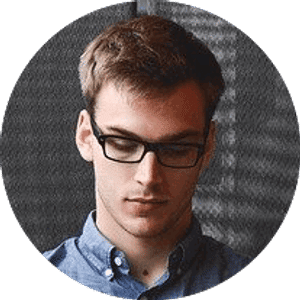 Jake Williams
Jake Williams is a sports gambling expert. He's been writing in the sports betting and DFS industry for over a decade. He specializes in MLB and NBA, along with College Basketball and College Football.