NCAA to further discuss college football transfer windows
June 14, 2022
It has been reported that the NCAA would unlikely approve a proposal to restructure the transfer window to address the current one-time system. The sport has been suffering from serious and complicated issues which had affected teams competing in the sport. The association has set a deadline to discuss the issue by August 1 this year.
The upcoming council meeting this week will be held at NCAA headquarter in Indianapolis and it will likely discuss the one-time transfer exception, which was implemented in the 2021-2022 academic year.
NCAA to discuss specific transfer windows for college football
Earlier in May, college football coaches were pushing for two transfer windows each season, the first being in late April to early May and the second in November. During these two periods, players are not required to choose their school. Instead, they may use those windows to enter the transfer portal.
"Other than bringing it up in concept form, I doubt that the Council takes any action," West Virginia athletic director and current council chairman Shane Lyons said.
The problem with the current one-time transfer rule is that players will receive immediate eligibility for first-time transfers when they moved to a new school. On the other hand, transfers who had not graduated will need to wait for a year to suit up with the new team.
This is not to mention the lucrative component of the Name, Image, and Likeness deal that could affect transfers.
"The deregulation of transfers compounded with what (name, image and likeness) evolved into is creating a lot of stress in the system. On top of that, the NCAA not enforcing inducements and tampering [is an issue]. That has been an ongoing discussion," a source close to the council revealed.
In the proposed transfer window scheme, players are promised a more lenient offseason move. They will be able to pursue other opportunities after the regular season and spring training. Many considered the specific window would be problematic and pose heavy restrictions.
This way, players are allowed to plan their next steps better. The same goes for coaches since they would be able to tell and differentiate the program's needs in its recruitment and the transfer market.
One of the many problems it aims to fix is the increasing need for the transfer portal. The proposed system does not come without any shortcomings, however. For example, scouting staff would have to sort through a massive list of players in the market with only a short limited time of two-week period on each window.
Cutting the transfer months, according to Lyons, has legal liability. It is likely the reason why the discussion has been complicated.
"My gosh, what we're trying to do is simplify some of this stuff. As opposed to 'five days after your regular season, after your bowl game.' It's kind of like, 'What?' I think it has to be as simple," Lyons said.
"There was some potential legal risk. That's why it got kicked back to the Transformation Committee because of (potential) antitrust (violations)."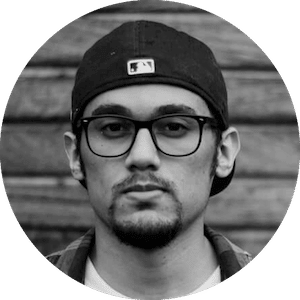 Gus Anderson
Gus Anderson is a gambling wizard. As a kid he dreamt about becoming a Tennis, Hockey and Golf professional but ended up as a gambling professional with focus on both sports & casino.