Former Longhorns QB Vince Young shares opinion on Arch Manning
July 15, 2022
When the Texas Longhorns announced that it acquired the commitment of the country's No. 1 quarterback Arch Manning, the news shocked college football. Ahead of his debut with the program next year, former Texas and professional QB Vince Young shared his opinion about Manning.
Speaking to Keyshawn Johnson in ESPN's First Take, Young said that playing QB for the Longhorns felt the same as being a QB in the NFL.
"When you playing at the University of Texas, you're pretty much an NFL quarterback already," the former Philadelphia Eagles said.
Manning to debut in Texas
Acquiring Manning's commitment to the team was a win for both the Longhorns and second-year coach Steve Sarkisian. The program's class of 2023 did not have any five-star commits before Manning entered the team on June 23. Only within a week after Manning, the program managed to acquire two five-star prospects, Westgate safety Derek Williams and DeSoto wide receiver Johntay Cook II.
Manning is the only QB in the 2023 class and he will have to compete for the starting QB position with much more experienced prospects, namely Hudson Card and Ohio State Buckeyes transfer Quinn Ewers. Sarkisian said that Card and Ewers "are in a great battle" for the position. The head coach praised the former for his experience and the latter for being "extremely coachable".
"Quinn and Hudson are in a great battle right now. Hudson has got a little bit more experience and has just been in the system for a year. His confidence level is really high and I'm excited for him. Quinn is a very talented young man. Extremely coachable, great teammate," he said.
"I love where we're at. I think inevitably at some point in this season, we're going to need both those guys to help us win a championship. But we'll find out who it's going to be in Week 1 and go from there."
While the competition for the starting QB is only fought between the two, the team also has Junipero Serra's four-star Maalik Murphy, which could possibly be joining the race. In other words, the competition in Texas' QB department is fierce, and this is exactly what was highlighted by Young.
"You're gonna need to have that pressure and competition in that quarterback room," Young added.
Young was confident and optimistic that the nephew of legendary NFL players Peyton and Eli Manning would be able to handle the pressure of being a QB in Texas.
Sarkisian shared the same tone as Young, that the team had a lot of room for improvements, and his men worked hard. Under his leadership, the competition does not grow into something toxic. Instead, the Longhorns' internal race helps all of their prospects to improve better.
"We're in a great situation right now," Sarkisian said. "We've got a heck of a room and they work hard, work well together. They love competing with one another, but they love pushing the other guy and pumping the other guy up when his opportunities come."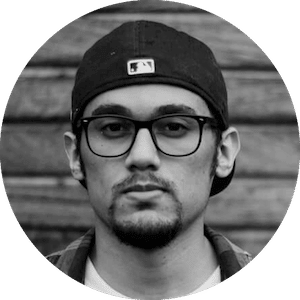 Gus Anderson
Gus Anderson is a gambling wizard. As a kid he dreamt about becoming a Tennis, Hockey and Golf professional but ended up as a gambling professional with focus on both sports & casino.