Four Georgia Bulldogs prospects likely to go pro in 2023 NFL Draft
July 4, 2022
Despite the 2023 Draft is still far away, several mock drafts have already been made available and it turns out, that the Georgia Bulldogs happens to be one of the biggest prospect contributors for 2023.
Georgia has been predicted to have four of its players set to be decorating next year's draft. The honor goes to defensive lineman Jalen Carter, tight end Arik Gilbert, offensive tackle Broderick Jones, and linebacker Nolan Smith.
Bulldogs players projected to enter 2023 NFL Draft
Carter has been projected to land a spot in head coach Matt Eberflus' squad, the Chicago Bears. This year, the franchise went to the extra length after almost using the entire of its cap spaces to land defensive tackle Larry Ogunjobi. The Bears lost the bidding war to the Pittsburgh Steelers this offseason.
From the looks of it, Chicago was looking to up its limping defensive department, and should the franchise was keen to explore more options next year, Carter likely fit the role well. The prospect DL led the FBS' defensive tackles and is a centerpiece among the Bulldogs' defenders.
In 2021, Carter wrapped the season with 37 total tackles, 17 of which were solo tackles, and the rest were assists. Despite hitting these numbers, the sophomore was among the unheard prospects of collegiate football.
"Has a thick, barrel-chested build from top to bottom with very little bad weight. Has a strong base through his lower body and is a naturally powerful with thick arms midsection and neck. Has a unique blend of athleticism and strength," 247Sports' Charles Power wrote of Carter.
Next on the list is Gilbert, who was transferred to Georgia in the summer of 2021. He was projected to kickstart his professional career with the Kansas City Chiefs and was seen as a replacement for TE Travis Kelce.
Kelce was hired by the Chiefs in the third round of the 2013 draft. His cap numbers are crowdy as they can get, and pairing the veteran with Gilbert for long-time investment would likely be the best Kansas City can do, considering that the young prospect has been great thus far. Gilbert was the highest-rated TE recruit who weighted 250-pound. Despite this, his athleticism allows him to move like a WR.
"Brings mismatch ability to the tight end position with both size and athleticism. Can play attached, split out as a wide receiver or as a 'move' tight end," former scouting director Barton Simmons wrote.
"Adequate hands and ball skills that have improved steadily over HS career. Can sink hips and change directions as a route-runner with receiver proficiency. Catches in traffic effectively. Highly competitive."
Joining the list is former five-star recruit Jones. The prospect OT has been predicted to joining the Pittsburgh Steelers. The 6-foot-5, 315-pound reportedly has been assigned to play Georgia's starting left this fall. His notable build was among the other factors that made him beyond capable of running OT.
"Possesses long arms and outstanding length. Developed lower body without much bad weight throughout his frame. Doubles as a basketball player," 247Sports and sports pundit Charles Power wrote.
Last on the list is Smith. The young player is projected to join the Tennessee Titans and contribute to the Titans' defensive department.
Recruiting insider Luke Stampini praised Smith's athleticism and strength, adding that the young prospect was among the 2019 most explosive pass rushers.
"A muscular, twitched-up athlete with enough length for the edge but better suited as a pass rush linebacker than a true hand-down defensive end," Stampini wrote.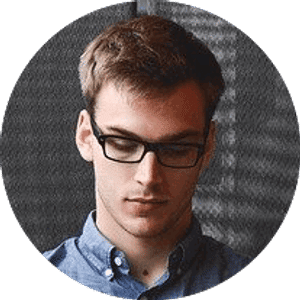 Jake Williams
Jake Williams is a sports gambling expert. He's been writing in the sports betting and DFS industry for over a decade. He specializes in MLB and NBA, along with College Basketball and College Football.