Drew Gilbert, Frank Anderson ejected in NCAA Super Regional Game
June 11, 2022
Game 1 of the Knoxville Super Regional between Tennessee and Notre Dame ended with Drew Gilbert and Frank Anderson being ejected in the bottom of the fifth inning. Gilbert objected to a strike call at the 1-0 count trailing behind to an 8-6 loss.
Anderson, UT pitching coach, stormed out of the dugout in protest after Gilbert swore at the home plate umpire and was ejected. Coach Tony Vitello also appeared on the field to dispute. Still, the Vols skipper was not removed because he maintained his composure.
According to NCAA rules, Gilbert and Anderson must serve a suspension. Anderson will be punished for three games under the rules because this is his second expulsion of the season.
One of the teams will advance to the College World Series by winning a three-game series. Before Friday's game, junior outfielder Gilbert was hitting.373 with 11 home runs and 70 RBI. Tennessee joined the game as the No. 1 overall seed in the NCAA Tournament.
Tennessee had an easy run in the SEC Tournament on the road to their first championship in 17 years. Despite beating Alabama State 10-0, Campbell defeated them 4-0. After six innings, they outscored the Camels 12-3 to win.
Tennessee again trailed 4-3 in the ninth inning of the Knoxville Regional Championship after a four-run setback in the opening four innings. Afterward, the Vols put on a show in the bottom of the ninth inning, scoring their sixth run and holding the Yellow Jackets to two runs.
Two-seed Notre Dame breezed past the Statesboro Regional to reach the NCAA Tournament's supers. In the first game, they defeated Texas Tech 4-2 before defeating regional host Georgia Southern 6-4 in the second game.
Vols return without Gilbert
At his postgame press conference, Vitello was questioned about DGilbert and said he hopes his team leader gets another chance.
"I don't want to misquote the kid, but he turned around and said it was a terrible or something of that effect. I was confused when it happened as to who got thrown out. But can't take it back."
Gilbert batted in the fifth inning, with Notre Dame down 8-2. He informed the home plate umpire that the strike call was 'F***ing Terrible.' Following Gilbert's ejection by the umpire, the Tennessee pitching coach relayed his concerns to the home plate umpire, resulting in his removal. Gilbert and Anderson will be ejected from Saturday's game.
Vitello was puzzled about who had been dismissed, but Gilbert was as well. Vitello stated that he discussed the situation with Anderson following his expulsion. If the Vols make it through Saturday, the pitching coach may be suspended for three games owing to a prior dismissal.
"He reacted to the pitch, was thrown out, and Frank reacted to. We talked about as sincere of a conversation you can have in the locker room. Frank wanted to make sure Drew didn't do anything to further worsen things or get a suspension. At the time, I wasn't sure if it was me, I didn't say anything. I wasn't sure who actually got thrown out."
Vitello doesn't know who will replace Gilbert on Saturday.
"We gotta have a different guy in the four-hole. I don't necessarily know who that will be. We've mixed guys in and out of the line-up during the year, not this late, but we'll see. The guy we put in for him (Dickey) is just like Drew. If I want to go down, I want to go down with that guy."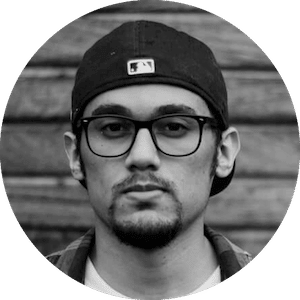 Gus Anderson
Gus Anderson is a gambling wizard. As a kid he dreamt about becoming a Tennis, Hockey and Golf professional but ended up as a gambling professional with focus on both sports & casino.