Five-star WR Johntay Cook commits to Texas Longhorns
June 30, 2022
The Texas Longhorns continued its recruitment game this week. This time around, the program landed a commitment from five-star wide receiver Johntay Cook to join Texas' Class of 2023. Prior to choosing the Longhorns, Cook received multiple offers to play for the Michigan Wolverines and Oregon Ducks among other options.
According to 247Sports' ranking, Cook is ranked as the No. 6 receiver in the country and will likely be put into good use in the lineup. He will be joining No. 1 best quarterback Arch Manning who reportedly was signed last week.
"Honestly, I'm ready to come home. It's just the right fit for me. I couldn't go wrong. Coach Sark is an offensive genius," Cook told 247Sports.
"Texas has been loving me since Day 1. … With Arch Manning, nobody is going to be able to fool with me and him. Freshman year I'll have Quinn Ewers, so I'm arguably going to have the best two quarterbacks in college football."
Cook announces commitment to Longhorns
Texas head coach Steve Sarkisian has been on a recruiting streak this week after acquiring Cook's commitment on Wednesday. Sarkisian was highly responsible for reviving the Longhorns with his recruiting master plan considering that top prospects are now on his team.
Having cook to play in the team was a win-win move for both the program and the player. For Texas, the program was successful in having his commitment earlier considering that the team had to compete with the likes of Michigan, Oregon, and even the Ole Miss Rebels.
The player could have committed to any other programs. However, the WR also revealed that his reason for choosing Texas was his will of wanting to play in his home state. The DeSoto native said that he felt comfortable playing in Austin.
"Since the first time I went to Austin for that camp, it was like the air in Austin was just different," Cook added. "It felt like that was where I was meant to be. It's the closest thing to Dallas that I've seen."
Aside from feeling comfortable in Austin, both Cook and Manning apparently go a little way back. Both young players have bonded for a year. The WR explained that Manning was the person that invited him to play for the Longhorns
"Arch called me and told me," Cook recalled. "He told me he was about to commit to Texas and he wanted to call me. We talked again that night and he told me I should just commit on the same day."
Cook's stats
According to recruiting expert and 247Sports' Chris Singletary, Cook would likely be a huge asset for the Longhorns due to his frame and muscular build.
"Checks in a verified 5-foot-11 1/2 and a half and 170-plus pounds with well-proportioned upper and lower body. Muscular build that can continue to add weight and strength. Ample arm length and wingspan that is an asset in regards to catch radius," Singletary wrote.
"Very good burst off the ball that provides an immediate advantage on most defensive backs from the snap. Excellent quickness and change of direction. Short-area quickness is an asset when running pivots and in- or out-breaking routes. Nice at sinking his hips and dropping his body weight where he can create separation and accelerate away from the defender."
Aside from that, the former DeSoto high school can provide great assistance to the team's lineup of defensive backs. This could be put to good use by Texas for the upcoming season.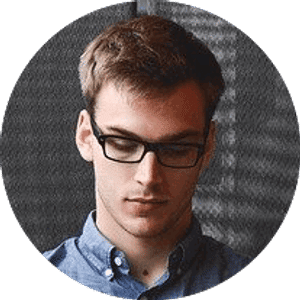 Jake Williams
Jake Williams is a sports gambling expert. He's been writing in the sports betting and DFS industry for over a decade. He specializes in MLB and NBA, along with College Basketball and College Football.