Four-star WR Noah Rogers commits to Ohio State
June 23, 2022
The Ohio State Buckeyes successfully landed four-star wide receiver Noah Rogers to the 2023 recruiting class this week
Acquiring Rogers means that the Buckeyes are competing with the Notre Dame Fighting Irish in terms of next year's best recruiting class. Rogers is the 13th man in Ohio State's recruitment cycle and the 12th four-star to join the team.
Prior to the announcement, Rogers already received an offer to play in the team in January this year. According to multiple reports, the four-star prospect made the decision without even visiting due to flight issues.
Committing to Buckeyes
Rogers is a small yet crucial part of Ohio State's recruiting grand scheme. Before signing him on Wednesday, the Buckeyes landed two other double five-star WRs, namely Carnell Tate and Brandon Inniss.
The back-to-back elite recruitment means that Ohio State now has three top-50 WRs decorating its locker room. Buckeyes passing game coordinator and WR coach Brian Hartline is the mastermind behind the program's recruitment show-off this week.
Rogers, a former Rolesville High School star outside receiver, captivated recruiting analysts prior to signing with Ohio State. The 6-foot-2, 180-pound player has a decent run speed considering his size and frame. He ran 40-yard for approximately just 4.5 seconds.
The Rolesville-born will likely be used as a support to the Buckeyes' quarterback lineup since he is known for his exceptional route selection. Additionally, Rogers can also secure off-target throws and are not vulnerable to direct contact.
"Verified size with verified sub 4.5 speed and plus length. Also competes in track. The productive big-play receiver averaged 20.5 yards and had 22 touchdowns on 70 catches. Smooth route runner. Gets offline and into routes well," national recruiting analyst Brian Dohn's scouting report, posted on 247Sports, reads.
"Gets out of breaks and accelerates to gain separation. Adjusts well to off-target throws and shows excellent ball skills. He's sure-handed and willing to make plays in traffic. Exhibits body control and makes acrobatic catches look easy. Knows how to use size to shield defensive back. High-points ball well and excels on 50-50 balls."
Aside from being a great help to QBs, catches, and rushing, Rogers can also be used as a formidable rushing piece to get through other teams' defensive lineup.
"He shows ability to pierce defense and make big play after catch. Demonstrates some elusiveness after the catch but is at best when securing catch and getting up field. Consistently gets behind defense despite facing very little press coverage. Knows how to sit in holes against zone," Dohn wrote.
"Willing blocker. Has strength throughout frame but will need to continue to develop strength. Fine-tuning route running and being a bit sharper into breaks will help. High level receiver at Top 10 college program. Early round NFL draft potential."
More about Rogers
After becoming the fourth player from North Carolina to commit to Ohio State, Rogers is projected to be the program's centerpiece.
During his junior playing career, Rogers successfully caught 70 passes in 1,432 yards and managed 22 receiving touchdowns.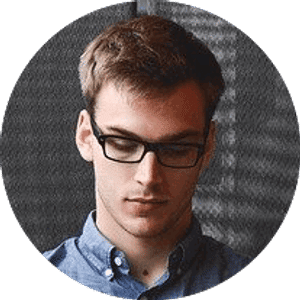 Jake Williams
Jake Williams is a sports gambling expert. He's been writing in the sports betting and DFS industry for over a decade. He specializes in MLB and NBA, along with College Basketball and College Football.