Three-star offensive lineman Joe Otting to play for Notre Dame
June 8, 2022
The Notre Dame Fighting Irish have landed a commitment from Topeka Kansas Hayden three-star offensive lineman Joe Otting. Otting packed his suitcase to travel to Notre Dame over other programs such as Kansas State, Iowa, Baylor, Iowa State, Missouri, Nebraska, and Kansas.
Otting is a standout talent who happened to be a priority target for both Notre Dame and Iowa earlier this year. Reportedly, the young OL had previously received an offer from the former in May, but the decision to move was only made this past week.
The 6-foot-4, 260-pound lineman captivated Notre Dame offensive coordinator Tommy Rees and offensive line coach Harry Hiestand after demonstrating his skills.
Moving to Notre Dame
The addition of Otting to Notre Dame marked the third OL committing to the program this season. The other two are Belmont NC South Point four-star offensive lineman Sullivan Absher and Pfafftown NC Reagan three-star offensive lineman Sam Pendleton, who are reportedly on their way to joining the program.
When asked the reason why he decided to join the Fighting Irish over other programs, Otting said it was simply because of how great the program was. He also added that he wanted to continue growing his faith at a catholic university.
"Great tradition and great developmental program," Otting said. "Academics are very good. I'm building a great relationship with the coaches as well. I'd also continue growing my faith at a catholic university."
'He has the right fit' Notre Dame insider says
Sources have reported that both Rees and Hiestand were excited about having Otting on board after the young athlete's terrific skill demonstration during the program's camp. Otting is the No. 44 national interior OL and No. 7 prospect back in Kansas' class of 2023.
"You won't find a lot of college-bound guards who lead their varsity basketball team in three-point percentage. That's who Otting is," Irish Illustrated's Kevin Sinclair said of Otting.
"While he won't overwhelm you with size - not yet, anyway - he will overwhelm you with quickness and tenacity. Otting is as explosive as it gets off the snap and his footwork and drive blocking skills are outstanding. Once he stacks on the required size, he could be a force at the next level at any of the three interior spots."
A source told 247Sports how the program would likely use Otting on the field and revealed how the Fighting Irish came to lay eyes on the young talent. The source added that Notre Dame would likely work its five-man class department, and Otting was deemed the perfect fit to add to the cycle.
"He has the right fit and personality for Notre Dame. He's a really good athlete that displays that both on the football field and the basketball country," the source said.
"He likely projects as a center at the next level, which seems to fit perfectly for what they are planning on adding this cycle in a five-man class. He has tremendous quickness and is explosive off the ball while showing a ton of violence and physicality at the position. Good get for Harry Hiestand."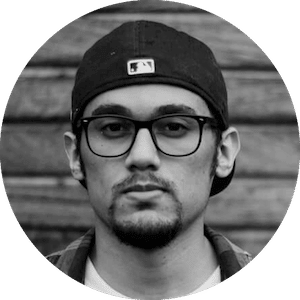 Gus Anderson
Gus Anderson is a gambling wizard. As a kid he dreamt about becoming a Tennis, Hockey and Golf professional but ended up as a gambling professional with focus on both sports & casino.