Four-star QB Dylan Lonergan commits to Alabama Crimson Tide
July 12, 2022
On Monday this week, the Alabama Crimson Tide acquired the commitment of four-star Dylan Lonergan, one of the best-uncommitted quarterback prospects in its class of 2023. Lonergan is Alabama's third prospect committed this month. The other two were wide receiver Malik Benson, who joined on July 5, and interior offensive line RyQueze McElderry, who committed just a day before.
Lonergan chose Alabama over the South Carolina Gamecocks, Stanford Cardinal, Arizona State Sun Devils, Arkansas Razorbacks, and more. Reportedly, he will also be joining the school's baseball team.
Choosing Crimson Tide
The Brookwood High School quarterback explained why he chose Alabama over other schools.
"I think definitely at times South Carolina was the leader at times. Stanford was probably the leader up until June. Then Bama came up on top," Lonergan said.
Playing for Brookwood's football team, Lonergan threw 3,392 yards and 32 touchdowns when he was a junior. At that time, he was limited only to three interceptions but would redeem himself by rushing another 645 yards. In his career with the school, the young QB threw 6,239 yards and managed 57 touchdowns. He led the program to the state playoffs in his first three senior high seasons.
"A big-armed passer that isn't afraid to stand his ground in the pocket and take a hit. Cleaner footwork allows him to establish a firm base and generate plenty of velocity," Southeast recruiting analyst Andrew Ivins wrote.
"Shouldn't be viewed as a run-first quarterback, but can improvise when plays break down and is rather accurate when on the move as he zips the ball into tight windows."
Juggling two different sports
Aside from playing QB for Brookwood, Lonergan is a standout pitcher for the school's baseball team. He posted a remarkable throw for the team by hitting 93 mph.
"I'd just say the ability to develop in both sports and really playing on the biggest stage there is in college football and competing for the Natty every year," he added.
"The fact they do everything right and their attention to detail with everything from nutrition to strength training, they take their time and that's why they're great. Being able to play for Nick Saban and Coach (Bill) O'Brien and being part of a baseball program that's trending upwards is exciting."
Joining Alabama as the 11th member of the 2023 class, Lonergan is the second QB. Ahead of him was four-star Eli Holstein, who committed earlier on May 24.
"They only have three quarterbacks on scholarship right now and Bryce (Young) probably is gone by the time I get there so I'll be competing with the same amount of people I would anyway," Lonergan said.
"I talked to my OC, talked to my dad, and I thought it all through, weighed out everything, and figured out Bama was the best fit for me."
Lonergan's father, Dan Lonergan, who played college football at Penn State as a quarterback, praised the Crimson Tide for allowing the younger Lonergan to compete in both sports.
"I think it's the ability to play at the highest level. He got comfortable with Coach Saban allowing him to play both sports, which is critical in every scenario. Once he got over that hump the opportunity to play for championships and compete at the highest level in practice and the SEC," Dan said.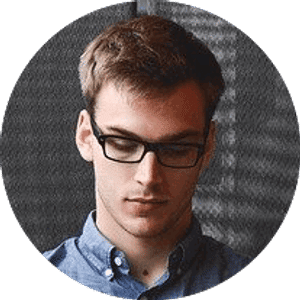 Jake Williams
Jake Williams is a sports gambling expert. He's been writing in the sports betting and DFS industry for over a decade. He specializes in MLB and NBA, along with College Basketball and College Football.