Buckeyes: CB Kayin Lee agrees to join Ohio State football team
June 28, 2022
The Ohio State Buckeyes acquired a commitment from four-star cornerback Kayin Lee. The young player announced the news on Monday this week. Prior to making the move official, Lee was offered a spot to play for the Nebraska Cornhuskers and Oregon Ducks.
Reportedly, Ohio State approached Lee last summer even before his commitment with the Georgia Bulldogs in September 2021. After his official tour to the Buckeyes, Lee finally made up his mind to part ways with the Bulldogs, de-committing himself from the program.
Lee set to play with Bulldogs, stats
Lee is the second cornerback to have committed to play for the Buckeyes for 2023. He will be joining fellow CB four-star Dijon Johnson.
Aside from the two, the Buckeyes have been eyeing to land commitments of two other CBs, namely four-star Jermaine Mathews and four-star Calvin Simpson-Hunt. The former will announce his decision on July 1, while for the latter, Ohio State is facing strong competition from Texas Tech.
More on Lee, the young prospect seemed to already have built good relations with Ohio State's coaching staff, considering that now both secondary staff Perry Eliano and Tim Walton are in charge of the program.
"A lunchpail type of cornerback that is physical enough to play in the boundary, but also fluid enough to get it done on the field side. Made a name for himself as a sophomore picking off three passes and defending plenty more while competing in the Peach State's AAA classification," recruiting analyst and 247Sports' Andrew Ivins wrote of Lee.
"Aggressive with his hands and will put his hip right on a wide receiver. Does a nice job of reading and reacting to what's going on in front of him. Fights off blocks like a veteran and understands how to drop a ball carrier in the open field with sound tackling."
During a camp in June last year, the 5-foot-1, 185-pound CB demonstrated a great display of athleticism, hitting a 40-yard dash with only 4.41 seconds. His great display captivated Buckeyes head coach Ryan Day and even prompted him to reach out to Lee.
"When I ran that 40, Coach [Ryan] Day pulled me to the side. He said he didn't know I could run like that. He said that was amazing. That boosted my confidence up a lot," Lee recalled via Cleveland.com.
"I didn't even plan on running my 40. Somehow, I just ended up in line and there was this guy telling me to run it. It felt so smooth walking up there. ... It kind of just happened."
Buckeyes developing players
Ohio State might be the exact place Lee has been looking for to develop himself into a proper athlete. Besides, the Buckeyes are known for their players' development program.
One great example is the Buckeyes' fondness for Georgia recruits which bore fruitful, from Cincinnati Bengals Vonn Bell and New Orleans Saints Bradley Roby. On the other hand, Ohio State has been shaping CB Jordan Hancock.
Aside from Lee, fellow 2022 prospect, and Cedar Groove high school defensive end Christen Miller potentially will be joining the new hire after expressing how impressed he was with the Buckeyes. Lee shared that both had conversations about teaming up.
"We have had conversations about talking about it here and there. We think it would be great," Lee recalled his discussion with Miller.
"That's my brother, man. We just love each other. We talk about going to college with each other almost every day."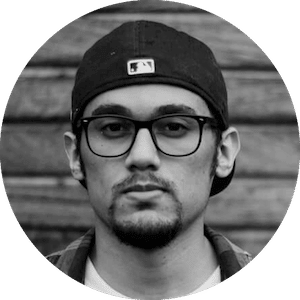 Gus Anderson
Gus Anderson is a gambling wizard. As a kid he dreamt about becoming a Tennis, Hockey and Golf professional but ended up as a gambling professional with focus on both sports & casino.