Florida State secures commitment from four-star OL Roderick Kearney
June 27, 2022
The Florida State Seminoles announced Sunday that the program has acquired the commitment of four-star offensive lineman Roderick Kearney.
Kearney said that prior to his decision of going with the Seminoles, he had visited the program but kept himself open to other options since he felt "iffy". Eventually, he knew that Florida State was the place for him.
Landing the young OL would likely mean that Florida State can employ him in any position that the program sees fit. This is all due to Kearney's versatility and projected ability to play in three positions, making him one of the hard-to-pass prospects this year.
Kearney commits to Florida State
Before making the deal with the Seminoles official, the Orange Park OL visited four other programs, such as the Cincinnati Bearcats, Auburn Tigers, Arkansas Razorbacks, and most recently, the Florida Gators on June 24.
"I'm just done with the process," Kearney said. "I've liked FSU a lot but I was still kind of iffy, so I wanted to take other visits. I knew after that FSU was the place for me. They have the whole picture," Kearney said.
"Everyone involved from the coaches, players and just the program. Everyone there is real. That's going to be my pitch - if you want it real, come to FSU. If you don't want to keep it real go somewhere else."
After making the deal official, it slowly became crystal clear for Kearney that he made the right decision to join the Seminoles' Class of 2023 after spending last weekend with the coaching staff and fellow players.
"The connection I have there, with the coaches and players. I was there last weekend hanging out with some of the guys because I just wanted to be there," he said of Florida State.
"They are close to home, my family can come, and my family has a really good bond with the coaches. They put everything together and have what I needed it to be."
Seminoles head coach Mike Norvell and offensive line coach Alex Atkins were highly responsible for Kearney's recruitment. However, Norvell's hard labor was the key to sealing the deal.
"Coach Norvell is a actual real dude. He's not going to sugarcoat or let you know what you need to hear," Kearney said of Norvell.
"If everybody was instructed what they need to hear it could not be good. When there are information he's going to let you know information—I need to work. That is how it may be."
Contributing to Florida State
A recruiting analyst Andrew Ivins of 247Sports projected the 6-foot-4, 300-pound could likely be used as a center or guard on the field. In Ivins' report, he added that Kearney is a strong candidate for the NFL Draft sometime in the future.
"Could possibly get the job done at right tackle in the right scheme, but most likely going to find the most success at one of the guard spots or even possibly at center. A potential NFL Draft pick one day if he keeps progressing," Ivins wrote.
The player also shared his confidence with the Seminoles and see himself playing as a middle.
"I can play all the pieces, but it surely largely middle," Kearney added. "They like me a lot at middle. They actually like my athleticism, and my footwork and the way I can get to the subsequent stage."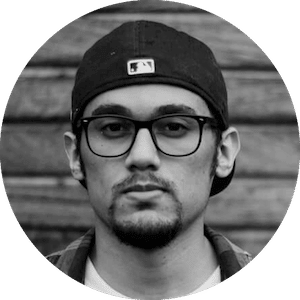 Gus Anderson
Gus Anderson is a gambling wizard. As a kid he dreamt about becoming a Tennis, Hockey and Golf professional but ended up as a gambling professional with focus on both sports & casino.