Buckeyes coach Ryan Day reveals program needs $13 million to keep lineup intact
June 3, 2022
The Name, Image, and Likeness ordeal in college football continues. This time around, it involves Ohio State Buckeyes coach Ryan Day. Day recently revealed how much the Buckeyes would need to maintain their championship-winning roster.
Citing Cleveland.com, Day, alongside athletic director Gene Smith, revealed to 100 members of the Columbus business community this Thursday that Ohio State needed $13 million of NIL money to keep the program's roster intact.
The head coach said that numbers included money generated straight from collectives in NIL deals. At the same time, Day was adamant that the figure was not problematic if compared to other programs.
'I'm just trying to be transparent', says Day
Many came to agree that the introduction of NIL deals changed the landscape of college sports. The practice thrives well in football compared to other sports in the NCAA. The current college football scene demonstrates that most programs find it difficult to break free from NIL deals, including Ohio State.
Day's money proposal for the program was straightforward. It is not a common practice that a school spits out the exact amount needed in NIL deals. The former quarterback insisted that Ohio State was at great risk of having its lineup damaged—and as the program's head coach, he was just "trying to be transparent" about the situation.
"One phone call, and they're out the door," Day said. "We cannot let that happen at Ohio State. I'm not trying to sound the alarm, I'm just trying to be transparent about what we're dealing with."
Day's proposal was revealed when the school was promoting its NIL Corporate Ambassador Program to the local business community. Ohio State was encouraging the community to hire players via the school's athletic department.
Perhaps, the goal was indeed noble after all, since Ohio State had two simple goals in mind for launching the initiative, namely exposing students to both internship and educational opportunities while getting paid for doing so.
Previous case of NIL deals, 'we need some kind of transparency' says Nick Saban
NIL deals are a sensitive issue, both in the sport and in the NCAA in general. Announcing the proposal after former Buckeyes quarterback Quinn Ewers allegedly received a staggering $1.4 million deal last season might be problematic for Day and Smith's hard labor to maintain Ohio State's competitiveness in the league.
The NCAA has rules against schools using NIL opportunities in the recruitment process. Prior to Day's proposal, the league had to deal with a NIL deal case involving the Texas A&M Aggies and head coach Jimbo Fisher, who was accused by Alabama Crimson Tide coach Nick Saban of purchasing the entire players on the lineup.
Saban explained that he was not against players making money for NIL, but the head coach maintained that the out-of-control aspect of college football must be transparent.
"We need some kind of transparency in name, image and likeness deals to verify that players are doing what they need to do to have the opportunity to make money in name, image, and likeness," Saban said. "And believe me, I'm all for players making as much as they can make, OK. But I also think that we've got to have some uniform, transparent way to do that.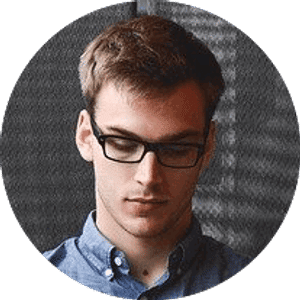 Jake Williams
Jake Williams is a sports gambling expert. He's been writing in the sports betting and DFS industry for over a decade. He specializes in MLB and NBA, along with College Basketball and College Football.