College World Series: Oklahoma Sooners thrash Texas A&M Aggies 13-8 in Game 1
June 18, 2022
Oklahoma Sooners thrashed Texas A&M Aggies 13-8 at Charles Schwab Field in Omaha to open its College World Series run on Friday. The Sooners opened their scoring with seven runs in the second inning, and redshirt sophomore catcher Jimmy Crooks added the final tally.
Charles Schwab Field hosted the highest-scoring CWS game ever. The last time more total runs were scored was in Game 2 of the 2008 NCAA championship series when Fresno State topped Georgia 19-10.
Sooners vs Texas A&M game highlights
Sophomore pitcher Jake Bennett started and threw six innings, giving up four earned runs on five hits. Meanwhile, David Sandlin pitched just one inning in the seventh, giving up two runs and making OU coach Skip Johnson turn to senior Trevin Michael. Michael recorded his 11th save of the season in 2.2 innings pitched. He allowed one hit and struck out three.
Senior outfielder Tanner Tredaway recorded an RBI and hit 3-for-6. Freshman infielder Jackson Nicklaus and Crooks each recorded a home run, while eight OU players contributed runs to the victory.
The Sooners got off to a quick start by scoring their first run in the first inning. This was when redshirt sophomore infielder Blake Robertson's RBI grounder brought home freshman outfielder John Spikerman. With two outs in the second, Oklahoma scored seven runs, three of which were tallied by Crooks's RBI.
The Sooners put up four more runs in the fourth inning when Nicklaus hit a grand slam. Spikerman scored redshirt sophomore outfielder Sebastian Orduno with an RBI single in the ninth.
Postgame interview
The Sooners remained unbeaten on their trip after winning both the Gainesville Regional and the Blacksburg Super Regional following their victory at the Big 12 Tournament in Arlington, Texas.
"It feels comfortable for us," Crooks said. "We're really built to play on the road. I don't think it really bothers us as a team. I think it makes us a little bit stronger."
He and the Sooners performed well on the biggest stage of the season on Friday. Following Robertson's two-run single and Tredaway's RBI single to make it 5-0, Crooks took the game by storm with a three-run home run over the right-field wall.
"I thought we set the table really early," said Johnson. "I'm really proud of the young men for battling and grinding it out pitch to pitch."
John Spikerman hit an RBI double in the top of the ninth to extend the Sooners' margin to 13-8, and closer Michael finished it off. He got Jack Moss to fly out for the final out.
"I was just trying to pitch with a lead the whole time," Michael said. "I wasn't really trying to go in there and strike everybody out or anything like that. And it was really easy for me to settle in with a lead like that."
Nicklaus went 1-for-3 with four RBIs and two runs. In addition, Crooks and Robertson each drove in three runs by hitting respectively 1-for-4 and 1-for-5 in the field.
The Sooners will take on the winner of Texas and Notre Dame at 6 p.m. on Sunday, June 19. Redshirt junior Brett Squires won't be available for the squad in the next game due to a hand injury sustained on Friday. He got hit by a pitch in the third inning.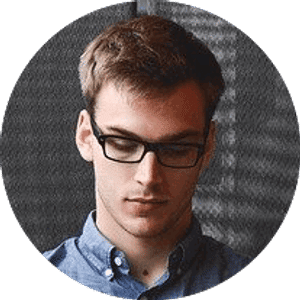 Jake Williams
Jake Williams is a sports gambling expert. He's been writing in the sports betting and DFS industry for over a decade. He specializes in MLB and NBA, along with College Basketball and College Football.