NCAA Super Regionals: Tennessee to play Notre Dame, East Carolina vs. Texas, more
June 7, 2022
Seven out of eight NCAA Super Regionals games were recently announced on Monday after No.3 national seed Oregon State, No. 8 East Carolina and others wrapped their regionals over other contenders.
Initially, a complete list of 16 teams was to be announced by Monday. However, until today, Stanford Super Regional is still missing one team to play UConn. Therefore, five teams that had punched their ways earlier will be joined by the 10 teams which were announced on Monday.
The Super Regionals will begin this Friday, June 10 all the way to Monday, June 13. However, it should be noted that the supers could finish earlier by either Saturday or Sunday.
Tennessee to take on Notre Dame
The Super Regionals are set to employ a best-of-three format. Of the 16 teams competing in the supers, only eight will be selected for a spot in the College World Series in Omaha, Nebraska. The eight teams will then be split into two double elimination brackets, each consisting of four teams.
The Super Regionals will feature eight regions, each comprising two teams. Below are the details of the teams and their respective regions:
Knoxville Super Regional: No. 1 Tennessee vs. Notre Dame
Greenville Super Regional: No. 8 East Carolina vs. No. 9 Texas
College Station Super Regional: No. 5 Texas A&M vs. No. 12 Louisville
Blacksburg Super Regional: No. 4 Virginia Tech vs. Oklahoma
Corvallis Super Regional: No. 3 Oregon State vs. No. 14 Auburn
Hattiesburg Super Regional: Ole Miss vs. No. 11 Southern Miss
Chapel Hill Super Regional: No. 10 North Carolina vs. Arkansas
Stanford Super Regional: UConn vs. either Texas Tech or Stanford
Additionally, Texas Tech will play Stanford for a spot in Stanford Super Regional to take on UConn. The regional matchup has been scheduled for Monday evening.
Auburn makes history by scoring 50 runs in first three tournament games
Auburn was one of the teams selected to proceed to supers and will play higher seed team Oregon State. This year marked one of the best tournament runs for Auburn. The program scored at least 50 runs in its first three tournament games.
Winning and hosting regional games was a historical achievement for the program. The last time the Tigers won games while hosting regional matchups was way back in 1999. Auburn certainly looks stronger with their flawless run in the region and is aiming high to claim the title this year.
The Tigers had an impressive feat in defeating their regional contenders, casually recording a 19-7 win against Louisiana, a 21-7 victory over Florida State, and an 11-4 triumph over UCLA. The program outscored its rivals and finished the regionals with a 14-0 record without suffering any losses in the region.
"Our offense was the No. 1 key. No. 2 was our three starting pitchers," coach Butch Thompson praised the team. "It's nice when you're at this stage and you play your best baseball of the year, and I thought we did that."
Up next, Thompson and his men will play Oregon State in the Super Regionals.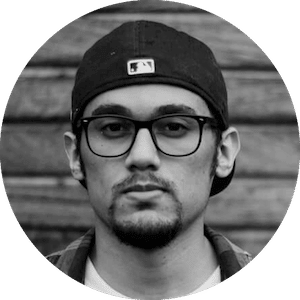 Gus Anderson
Gus Anderson is a gambling wizard. As a kid he dreamt about becoming a Tennis, Hockey and Golf professional but ended up as a gambling professional with focus on both sports & casino.