Aaron Rodgers criticizes Packers' WRs for inconsistent performance
August 18, 2022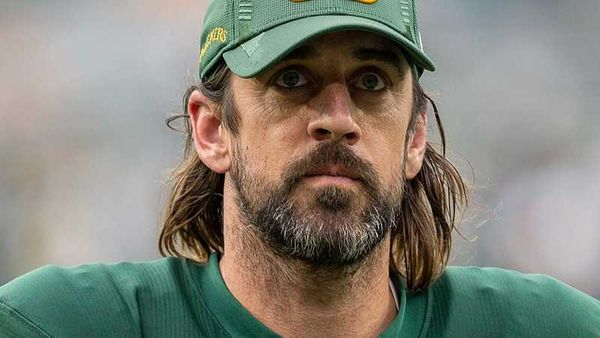 Green Bay Packers veteran quarterback Aaron Rodgers called out the team's wide receivers on Tuesday after seeing how most of the young players were showing inconsistencies as the regular season approaches.
Rodgers ran out of patience when he noticed that the Packers' WR department is not going anywhere, even after going through joint practice sessions with the New Orleans Saints.
Rodgers' concern was understandable since the team had parted ways with two of its main WRs, such as Davante Adams to the Las Vegas Raiders and Marquez Valdes-Scantling to the Kansas City Chiefs.
"A lot of mental errors, a lot of pre-snap penalties," he said of the team's performance. "Kind of been the theme of camp. Simple, simple plays we're messing up."
Packers head coach Matt LaFleur had responded to Rodgers' blunt message by appreciating the QB's initiative.
"And the thing is — and I appreciate this about Aaron — it's just the urgency to get some of this stuff corrected. You can't make the same mistake twice, not in this league. We don't have time for it. That's just enough time to get you beat. Certainly, he's the ultimate competitor," LaFleur said.
"And I think it's good for these guys to feel that because we've got to make sure that they continue to show progress each and every day. It'll be a good opportunity today to see how these young guys respond," he added.
Rodgers' blunt message to Packers' WR
Following multiple practice sessions, Rodgers was seen in huge doubt about the team's WR department.
"It's unfortunately some of the same guys. Repeat mistakes (are) a problem, so we've just got to clean those things up a little bit. The young guys, especially young receivers, we've got to be way more consistent," Rodgers said.
"A lot of drops, a lot of bad route decisions, running the wrong route. We've got to get better in that area. But I felt like the line for the most part held up pretty good, which was good to see."
The Packers have lost two veteran WRs in addition to the departure of offensive coordinator Nathaniel Hackett to coach the Denver Broncos, indicating that there are not many receivers to support Rodgers on the field.
There are two players, however, that the QB can trust—namely Randall Cobb and Iowa State Cyclones product, Allen Lazard.
"I mean there's definitely some guys that you feel really good about. Obviously, I can play with Cobby (Randall Cobb) in my sleep. And when he's healthy, he's a premier slot receiver in the league. I feel, especially after today, better with Sammy. And then there's a lot of opportunity after that," he said.
LaFleur agreed with the four-time NFL MVP, asserting that the team has made multiple mistakes, particularly with young players.
"Well I think it's more of the silly mistakes that we need to get cleaned up," LaFleur added. "Like something as simple as checking with the official before the snap to make sure that we're eligible.
But yeah, I think there's going to be growing pains, particularly with younger players."
The Packers' preparation for the upcoming regular season is in full swing. However, prior to that, the team will play the Saints in a preseason matchup on August 19 before taking on the Chiefs on August 25.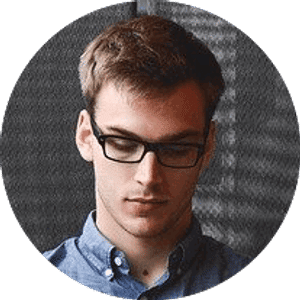 Jake Williams
Jake Williams is a sports gambling expert. He's been writing in the sports betting and DFS industry for over a decade. He specializes in MLB and NBA, along with College Basketball and College Football.