DeMar DeRozan talks joining Warriors with Green, gives NSFW remarks
July 30, 2022
On Thursday, DeMar DeRozan was present on the Draymond Green Show, where he was questioned by Green after discovering that DeRozan was expected to be acquired by the Golden State Warriors in the summer of 2021. As a result, DeRozan responded with NSFW remarks.
"The conversation turned to 'Come to the Warriors', and you were like, 'F—, no. I'm not coming there. I'm not coming to play with y'all,'" said Green.
It was previously known that the Warriors were searching for senior players to join their NBA champion teams, and they were hopeful that DeRozan would be willing to join the squad.
However, the 32-year-old star turned down the Warriors' offer after signing a three-year deal worth over $85 million with the Chicago Bulls, lowering the Warriors' prospects.
"If you come to the Warriors, we can win a championship," Green asked DeRozan.
Green added one more message, saying that even without DeRozan, Golden State still won the title after knowing they hadn't persuaded DeRozan.
"He didn't come, and we still won a championship. I had to throw that one out there," Green noted.
DeRozan averaged 27.9 points, 5.1 rebounds, and 4.9 assists per game in his debut season with the Bulls.
Reports say that his career begins to decline when he left the Toronto Raptors since he didn't enjoy his time with the San Antonio Spurs. He thus made the decision to explore free agency last season and joined the Bulls.
DeRozan, a Compton native, was regarded as one of the top players to ever play for the Raptors after spending nine NBA seasons with the team and finishing as the club's all-time leader in points (13,296), minutes (22,986), and games played (675).
DeRozan discusses mental health
DeRozan also discussed his thoughts with Green leading up to his departure during the free agency process last summer.
"(Last) summer coming up going into free agency ... it didn't go as planned," DeRozan said.
Moreover, it also took its toll on his mental health. "That kind of brought so much doubt in for me, it put me in a dark place because I started to question like 'alright, where am I going now? What player am I going to be?'" he explained.
"So many of these questions started to creep in and a lot of people don't realize."
He also told Green that playing for the Spurs was having a damaging effect on him. His lack of league recognition with the Spurs also had a negative impact on his performances.
DeRozan went on to say that after being moved to the Spurs, uncertainty arose, and he instantly began to feel the repercussions.
"Doubt come in, questions come in, especially when you see a certain type of narrative that follow you, 'can't do this, this, this, this' all down the line. It takes a toll on you."
In 206 games with the Spurs, DeRozan averaged 21.6 points, 5.3 rebounds, 6.2 assists, and one steal over the course of three years.
Beyond the interview with Green, DeRozan has publicly acknowledged and discussed his past struggles with anxiety and depression, hence fans view him as an outspoken advocate of mental health.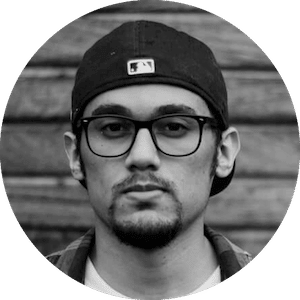 Gus Anderson
Gus Anderson is a gambling wizard. As a kid he dreamt about becoming a Tennis, Hockey and Golf professional but ended up as a gambling professional with focus on both sports & casino.