Donte DiVincenzo signs $9.3 million deal with Golden State Warriors
July 2, 2022
The Golden State Warriors struck a deal with Donte DiVincenzo to fill the gap in their current roster. DiVincenzo received a two-year contract worth $9.3 million, as Shams Charania of The Athletic reported.
ESPN's Bobby Marks also reported that the Warriors were using their Taxpayer Mid-level Exception to get DiVincenzo to the team.
This agreement will assist the Warriors in filling the vacancies left by their most important free agents, Gary Payton II and Otto Porter Jr.
Payton II left the Dubs after signing a three-year, $28 million contract with the Portland Trail Blazers, while Porter Jr. joined the Toronto Raptors after signing a two-year deal.
DiVincenzo's record
While it might be true that DiVincenzo alone can't completely fill the absence of Payton II, DiVincenzo still has an impressive record on his resume.
The 6-foot-4 player used to be a first-round draft pick, a college champion, and an NBA champion with the Milwaukee Bucks. He is only 25 years old, and this young player had the highest vertical jump measured at the 2018 draft combine.
DiVincenzo played 17 games with the Bucks and had a record of 7.2 points per game and 33.1 percent shooting. He also served as a starter for the 2021 championship-winning Milwaukee Bucks.
When DiVincenzo was still in the middle of the season with the Bucks, he got traded to the Sacramento Kings. During his time with the Kings, DiVincenzo played 25 games and averaged 10.3 points, 4.4 rebounds, 3.6 assists, and 1.5 steals. He also made 36.8 percent of his three-point attempts.
DiVincenzo is also a high-floor player with great athleticism. His ability might help the Warriors as he will fit into the offensive system. Moreover, he has defensive potential too, which might help the team.
Moreover, DiVincenzo could be a great partner for Andrew Wiggins due to his leaping ability where he clocked a 42-inch vertical at the pre-draft combine.
However, many believe that DiVincenzo's performance might not be as good as before due to an ankle injury that he got from last year's playoffs. While also knowing about this matter, the Warriors proceeded to sign the player as they believed that DiVincenzo would be healthy and go back to his best previous form.
Warriors' players transfer
In addition to Payton II and Porter Jr., the team also lost Juan Toscano-Anderson, Nemanja Bjelica, and Damion Lee.
Toscano-Anderson left the Dubs to go to the Los Angeles Lakers, while Bjelica will be playing in Turkey. Lee—who has played in 63 games with an average of 7.4 points, 3.2 rebounds, and 1.0 assist per game—was the latest player to leave the Warriors' bench after striking a deal with the Phoenix Suns.
This left the Warriors with an urgent need to fill in their roster hole. The team also needed a defensive-minded wing following Toscano-Anderson and Bjelica's departures.
In an effort to complete their roster, the Dubs signed a three-year, $25.5 million deal with Kevon Looney after he agreed to re-sign on Friday. The Warriors are now on the move to sign several other players. Players such as Quinndary Weatherspoon and Ryan Rollins are some of the potential players that might join DiVincenzo with the Dubs.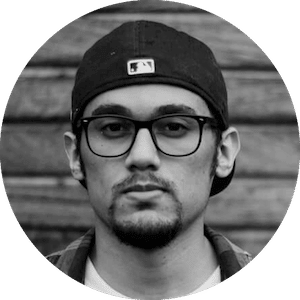 Gus Anderson
Gus Anderson is a gambling wizard. As a kid he dreamt about becoming a Tennis, Hockey and Golf professional but ended up as a gambling professional with focus on both sports & casino.