Golden State GM Bob Myers disapproves of Durant-Warriors reunion
July 22, 2022
It has been reported that general manager Bob Myers disapproved of getting Kevin Durant back to the Golden State Warriors. Myers has no intention of shuffling his title-winning roster for the upcoming season.
Myers recently talked to NBA.com's Mark Medina at ESPYS and expressed confidence in the development of the Warriors' current roster.
"I like our team and where our team is," Myers said. "I want to give the boys a chance to do it again."
Golden State won four NBA titles in the last eight years. Something that Myers said he wanted to see again in the future. He insisted the Warriors did not want to tamper with their title-winning roster.
"It was a good group. We are so lucky. It will be fun to watch," Myers said. "We actually went hunting last year. Now I guess we're back to being hunted, which I didn't think we would. We shall see. I think we can handle it."
The warriors have a bunch of talent on their current roster. After enjoying a glorious campaign last season, they plan to continue relying on Stephen Curry, Klay Thompson, and Draymond Green.
The Warriors also have a wave of young talent waiting to lead the next era. They have Andrew Wiggins (27), Jordan Poole (23), James Wiseman( 21), and Jonathan Kuminga (19). They are projected to take the wheel when Curry reaches the age of 39, and both Thompson and Green reach 37.
Abandoning Durant talks to keep roster intact
Forcing a Durant move would damage the Warriors' well-developed rosters, and Myers said he was confident the Warriors were capable of defending the title without him.
"This one culminated in three years," Myers said. "It wasn't just one year; it was like a three-year attempt to win it again. So, it wasn't just like we started the year, we were good last year and the year before. It was like a three-year journey out of the ashes to get to the top, with a lot of stories in there."
Durant is not a stranger to the Warriors. He was part of the team that won the 2017 and 2019 titles, and he also won the NBA Finals MVP with the team. He joined the team in 2016 after signing a two-year, $54.3 million contract with a player option after the first year.
"I felt like it was time for a change. I wanted to play for a new team," Durant said in 2019 when he left the team. "Simply put, I just did it. I didn't really think about what I was leaving behind or what we accomplished. I put that up on the shelf already.
"When it was time to make a decision on my future, I just thought solely about me."
Reportedly, he has been pushing the Brooklyn Nets to trade him. Nets GM Sean Marks and Durant's business manager, Rich Kleiman, are now burdened with the task of finding him a new club. ESPN's Brian Windhorst said that it was not easy to find him a new team with his price tag and high-star status.
"Everything you hear is a negotiating position that they are taking," he said. "I am told that the Nets are prioritizing getting players back in this deal. They want the prime assets in this trade to be a star player or a high-level star player that they're not focusing on draft picks, though I'm sure they want draft picks, too."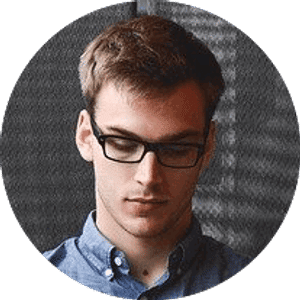 Jake Williams
Jake Williams is a sports gambling expert. He's been writing in the sports betting and DFS industry for over a decade. He specializes in MLB and NBA, along with College Basketball and College Football.