Brian Windhorst reveals Warriors internal 'discussion' about Kevin Durant
July 14, 2022
In an episode of the Dan Patrick Show, ESPN's Brian Windhorst said a source revealed an internal "discussion" by the Golden State Warriors regarding Kevin Durant. He said it was possible the player would move to the Warriors.
"First off, I think that the Warriors always believe in open throttle," Windhorst said. "The Warriors have shown that they don't care what they spend. They spent $350 million this year on this team, and the Warriors have shown that they aren't afraid to do it.
"They went out and got Durant in the first place [in 2016] … This is the way they go about it."
Warriors' internal "discussion"
Windhorst referred to a recent interview on The Athletics' The TK Show, saying that Warriors owner Joe Lacob said his team would "look" at any potential deal that could improve their situation. As he refrained from mentioning Durant, Windhorst took it as an indicator that Lacob would not say no to Durant.
During the interview, the show host Tim Kawakami made a statement that subtly referenced Durant.
"To run it back, there is a theoretical way to trade a lot of what you have and to get a big, big, big name coming back, who may or may not be requesting a trade that you're familiar with," Kawakami said.
"I won't mention names, I'm not in this to get you in trouble, but is that at all a prospect, that you could tear it all up because of what you've built here? We've won a championship, and you know what, there's a superstar out there. Let's go get that guy," Kawakami added.
Windhorst said the discussion had been going on for a while. He also said that Steph Curry had been asked about it, in which he did not deny the possibility of the Warriors trading for Durant. However, Windhorst claimed what Curry was implying was that the Warriors did not need Durant.
"I also think it says a lot about Steph Curry that Steph was willing to subjugate to Durant in the past," Windhorst said. "This has been a discussion inside the Warriors organization. Curry has been asked about it and Curry gave a non-answer, but he didn't shut it down.
"He didn't say, 'Hell no,' which he has every right to do. Be like, 'No, I just won the Finals MVP. No, we do not need to do Kevin Durant, we need to bring our team back together and try to repeat."
Curry said the rumor about where the player could end up after leaving the team was a trending discourse within the league.
"The rumor mill and all that stuff is part of the nature of the NBA and league," Curry said to NBC Sports Bay Area earlier this month.
"You take it for what it is. You know how quickly things can change, but I like where we're at."
With this information, Windhorst did not really rule out the possibility of the Warriors acquiring Durant, although he also was not certain they would do so.
"Do I think it's likely? Do I think on the pie chart of things to happen, do I think it's a big slice? I don't," Windhorst said. "But also, I don't think that I should dismiss it based on what I'm being told."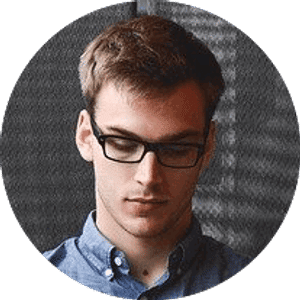 Jake Williams
Jake Williams is a sports gambling expert. He's been writing in the sports betting and DFS industry for over a decade. He specializes in MLB and NBA, along with College Basketball and College Football.