Vikings QB Kirk Cousins ​​to skip preseason game due to COVID-19
August 13, 2022
Minnesota Vikings quarterback Kirk Cousins will reportedly miss the preseason match after testing positive for COVID-19. According to Vikings management, the result came on Friday, just two days away from their first preseason match against the Las Vegas Raiders.
According to sources, he left the team practice earlier on Thursday and was reportedly in an unhealthy condition when had himself in a drill with the team. With Cousins' absence, the Vikings will feature Sean Mannion and Kellen Mond as the backup quarterbacks against the Raiders.
Cousins' stance on COVID-19
Cousins is one of the unvaccinated players in Vikings and he was not hiding it. In 2020, he tested positive for COVID-19, but he asserted that he was in good condition.
"If it knocks me out, it knocks me out," he said of COVID-19 in 2020. "I'm going to be OK. You know, even if I die. If I die, I die."
In August 2020, Cousins said that his stance against the COVID-19 vaccination was for a private reason that he wouldn't disclose to others. Also, he said that he would not be tested positive again in the future.
"I've even thought about, 'Should I just set up literally plexiglass around where I sit, so this could never happen again?'" he said.
"I've thought about it because I'm going to do whatever it takes. We're going to avoid this close-contact thing, and I look forward to making sure I'm playing for every game this year," he added.
According to Washington Post's report, the Vikings are ranked as the lowest team with players' vaccination rate in the NFL. Cousins, running back Dalvin Cook, and wide receiver Adam Thielen are the Vikings players who remain unvaccinated until now.
According to Chad Graff of The Athletic, Cousins ​​said the unvaccinated NFL protocol would not apply during the 2022 NFL preseason. However, the 33-year-old had to leave the team for five days according to league rules.
Vikings' coach statement
According to Andre Krammer of the Star Tribune, Vikings head coach Kevin O'Connell told reporters on Friday that Cousins was in recovery. O'Connell said that he was told by Cousins that he was doing fine with limited symptoms.
"He's wearing me out about the install this morning and the plan for Sunday. Unfortunately, he will not make the trip. We're going to let him rest up and get ready to go. He should, by the protocol standard, be back Tuesday morning, ready to roll for our 49ers practices," O'Connell said.
When asked who would start as the quarterback, O'Connell did not say either Mannion or Mond as his first choice. He said that both sides would be given the same chances to play against the Raiders.
O'Connell voiced his opinion about both players and said that Mond as a third-rounder rookie in the 2021 NFL Draft will be a good addition to the team offense, while Mannion will play upcoming games for the Vikings.
"No matter who starts, they'll both play a ton," O'Connell said.
After the match against the Raiders, the Vikings will host the second preseason game against the San Francisco 49ers on August 20 at U.S. Bank Stadium in Minneapolis. However, there is no further confirmation from the management whether Cousins will play or not.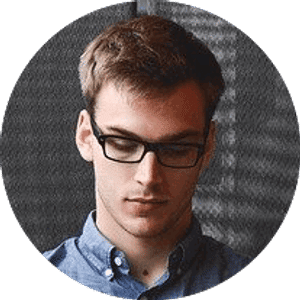 Jake Williams
Jake Williams is a sports gambling expert. He's been writing in the sports betting and DFS industry for over a decade. He specializes in MLB and NBA, along with College Basketball and College Football.