Packers QB Aaron Rodgers credits psychedelics for MVP successes
August 7, 2022
Aaron Rodgers, the Green Bay Packers quarterback, claimed that his great performance this season in the NFL was partly due to his usage of psychedelic drugs, citing how it helps him discover how to "love himself."
Rodgers' remark came after the California native was crowned NFL Most Valuable Player for the fourth time. According to a comment he made on the Aubrey Marcus Podcast, the psychedelic substance he uses is Ayahuasca, and he explains how this drug has impacted him for a good purpose.
"To me, one of the core tenets of your mental health is that self-love. That's what ayahuasca did for me, was help me see how to unconditionally love myself," he said.
"It's only in that unconditional self-love, that then I'm able to truly be able to unconditionally love others. And what better way to work on my mental health than to have an experience like that?"
According to sources, Ayahuasca is not a new substance and has been taken for thousands of years by people.
The usage of this drug caused Rodgers to feel as if he could "open his eyes for the first time," paving the door for him to conclude that this was the finest season of his life.
"I heard about Ayahuasca and I think there's so many myths and rumors about it. The fear around it is you're gonna sh*t yourself, it's just a big throwup fest," Rodgers remarked.
"Now it's time for me to do it," he added.
During his game with the Packers, Rodgers has concluded 37 touchdowns and thrown for 4,115 yards, even though the No. 1 seed has crashed out of the playoffs after being defeated by the San Francisco 46ers at Lambeau Field.
Supported by his strong performance, it is also reflected in the total salary he made as he just officially signed a contract extension, worth $50,27 million. This made him the highest-paid player on annual basis in the league's North America history, besides the fact that he also claimed his second successive MVP award at the age of 37 and 38 years old.
The unusual feat
However, winning consecutively MVP honors is an unusual feat, hence many people just think that Rodgers is a rare talent similar to Tom Brady.
"I don't think it's a coincidence. I really don't. I don't believe in coincidences at this point," Rodgers said.
"The universe brings you things when it's supposed to happen and there's signs and synchronicities all around us at all times if we're wake enough to see them and take them in."
He also claimed that the drugs he takes also contribute to a good impact on his relations with his team, the Packers, even though there has been some speculation that he wants to leave the team he joined first time in the 2005 NFL draft.
"The greatest gift I can give my teammates, in my opinion, is to be able to show up and to be someone who can model unconditional love to them," Rodgers said. "They won't care about what you say until they know how much you care."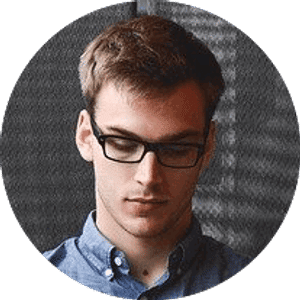 Jake Williams
Jake Williams is a sports gambling expert. He's been writing in the sports betting and DFS industry for over a decade. He specializes in MLB and NBA, along with College Basketball and College Football.