Why Lakers should trade Westbrook, Davis for James, Irving, Durant
July 29, 2022
Several NBA insiders have suggested the Los Angeles Lakers should trade Russell Westbrook and Anthony Davis for Kevin Durant, Kyrie Irving, and LeBron James.
"Kyrie is the move. They should offer Anthony Davis with Russell Westbrook. Try and get Kevin Durant. KD for AD and a pick is as close as [the Nets] will get to what they want," an insider said.
The Lakers have approached the Brooklyn Nets for Irving and the Indiana Pacers for Myles Turner and Buddy Hield. While there is no deal to be sealed yet, there is still a lot of time for it to change before the season starts.
Nevertheless, another NBA insider said he doubted the benefits of adding Turner and Hield.
"What do Buddy and Turner do for the Lakers? Add a 5 percent chance the team wins a title?" he said. "That's probably worth one protected first, but certainly not two."
The Brooklyn Nets, however, have also been reluctant about trading Durant for Westbrook. The insider said the Nets might prefer to talk with the Boston Celtics for a trade involving Jaylen Brown instead. They may also be refusing to bring Davis in. The player has struggled with keeping himself healthy for the last seasons.
One executive suggested combining the Nets and Pacers into one trade.
"Maybe if they could combine the Nets and Pacers into one trade, bring back Kyrie, Turner and Buddy, that'd be worth giving up a couple of firsts," the executive said.
"Even if that saved the Nets a ton of money and Indiana got two firsts out of it, do they agree to work together to help LeBron and the Lakers contend?"
Regarding James, ESPN reporter Dave McMenamin said that how the Lakers handled Westbrook may affect James' decision on his contract extension.
Should Lakers let go of Westbrook?
Another insider suggested the Lakers should be patient in trading Westbrook.
"He'll become easier to trade closer to the deadline [with the Lakers responsible for more than half of his 2022-23 salary]. That's a lot less money for an owner to spend on," he said.
"Teams are more realistic on where they stand at that point. Other players become unhappy. Some may become available that [simply] aren't right now."
Meanwhile, another said the Lakers might be better off without Westbrook.
"They're better without Russ, and he won't come off the bench. Good luck with that. He's going to b---h and moan. He thinks he's the Russ of old," he said.
"'John Wall' him and take time... to know what they need before jumping in. The team can't lose this trade, and everyone knows it. Trading just to trade is an awful mentality."
Eric Pincus from The Bleach Report said that if the Lakers cannot move Westbrook before the season begins, they may as well start the season with him.
While he suggested the Lakers should start with Westbrook for the season, there could also be the case of the latter being a problem during the season. Should that happen, Pincus said the Lakers could send him away by the trade deadline or let him go if they cannot find a deal.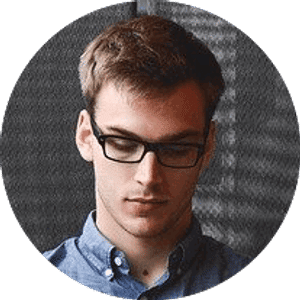 Jake Williams
Jake Williams is a sports gambling expert. He's been writing in the sports betting and DFS industry for over a decade. He specializes in MLB and NBA, along with College Basketball and College Football.