Washington Wizards sign Bradley Beal to $251m, no-trade deal
July 7, 2022
The Washington Wizards have signed Bradley Beal to a five-year, $251 million deal. According to ESPN's Bobby Marks, Beal's contract contains a "no-trade" clause.
Marks reported on Wednesday that Beal's deal included a 15 percent trade kicker and a player option on the fifth season, providing him a right to veto any and all trades. In other words, the Wizards cannot move him without his agreement.
No-trade clause requires players to have competed in the league for at least eight seasons, with four of those seasons spent with their current team. NBA insider Marc Stein confirmed the report, pointing out Beal is the only active player with a no-trade clause and the tenth in history.
Other players who had the clause included LeBron James, Kevin Garnett, Kobe Bryant, Dwyane Wade, Tim Duncan, John Stockton, Dirk Nowitzki, David Robinson, and Carmelo Anthony.
Opting to remain in Washington
It was rumored that Beal would abandon Washington for free agency. However, he proved he wanted to stay by signing a five-year contract. He chose to remain with the Wizards that picked him No. 3 overall in the 2012 NBA Draft.
"I have been blessed to call the city of Washington my home and the Wizards organization and our fans my family for the last 10 years, growing as a player, a leader, a husband, and a father along the way," said Beal in a statement following the signing of his contract.
"Today represents such a special moment in my life. I could not be more grateful to have the opportunity to continue to partner with Ted, Tommy, Wes, and the entire organization in moving forward to achieve our dream of bringing championships to DC and, just as importantly, to help our community continue to accomplish amazing things together."
He previously told Bleacher Report's Taylor Rooks that money would not be enough to influence his decision.
On Twitter, Rooks said, "Does Bradley Beal stay with Washington? I say to Bradley that to the outside world it feels simple - that he is making a decision between making money or winning".
"If I feel like I can win in DC, that's what I'm gonna do, and I want people to respect that," Beal said.
Beal just finished a disappointing season. He averaged 23.2 points and 4.7 rebounds in 40 games before he hurt his left wrist in late January and had to miss the rest of the season. He recorded a career-high of 6.6 assists per game, but in the two years before that, he averaged over 30 points.
The contract could make it so that Beal stays with the Wizards even if they keep losing. In the last four years, Washington made the playoffs only once, and the team has not won a series since 2017.
Last season, the team had a record of 35-47, which put them 12th in the Eastern Conference. In 2022-23, the Wizards will look to Beal to get back to full health and help the team become a worthy contender.
Despite Beal's commitment, he may request a trade in the future, but both sides are obviously hoping that won't happen. Regardless, no deal will be approved without Beal's approval.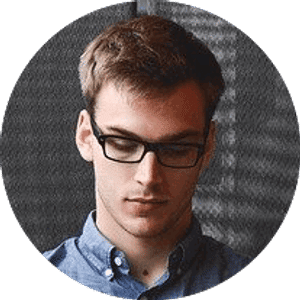 Jake Williams
Jake Williams is a sports gambling expert. He's been writing in the sports betting and DFS industry for over a decade. He specializes in MLB and NBA, along with College Basketball and College Football.