Knicks: Spike Lee, Stephen A. Smith express disappointment during 2022 NBA Draft
June 24, 2022
Popular NBA pundit Stephen A. Smith needed some consolation from longtime New York Knicks fan and film director Spike Lee amid the Knicks' disastrous night at the 2022 NBA Draft on Thursday.
The Hornets selected Jalen Duren with the 13th overall pick in the draft; however, they quickly dealt him to the Knicks. The Memphis center was subsequently sent to the Pistons in exchange for the point guard Kemba Walker, who is currently rumored to be discussing a buyout of his contract with the Pistons.
Smith, a genuine Knicks fan who, admittedly, wanted the Knicks to keep Duren, tweeted the word "pain" accompanying a video that showed footage of him with his head in his hands. In the video, Smith could be seen holding his head in his hands. Smith received a pat on the back from Lee, who has been a loyal Knicks fan for decades, while the host of "First Take" shook his head.
Smith, Lee huge fans of the Knicks
Smith is from the Bronx and is arguably one of the loudest Knicks fans and so is Lee.
So it wasn't a surprise that Smith and many other Knicks fans were putting their hopes on the No. 11 pick. There were rumors before the draft that the Knicks might try to trade up to get Purdue star, Jaden Ivey.
But that didn't happen. Smith and Lee, who walked onto the ABC set before New York announced the pick, were looking for divine power and hoping the Knicks' pick could lead the team to the promised land.
Based on how they felt about the choice, it seemed like Smith and Lee's prayers were not answered. With the 11th pick, New York chose Ousmane Dieng but gave his rights to the Oklahoma City Thunder. But that didn't do much to make Smith and Lee feel better. You can tell everything you need to know about them from the looks on their faces.
Lee was seen comforting Stephen A. when the Wisconsin guard Johnny Davis, whom the Knicks wanted at No. 10, went to the Wizards instead. It was a hard night to be a fan of the Knicks. During the first round, Smith's anger was written all over his face, coming from his chest.
Smith said on ABC's telecast, "We've seen shot-blockers drafted, we've seen athletes drafted, we've seen shooters drafted, we've seen point guards drafted, we've seen everything drafted."
Smith tweeted a video and asked about Knicks
In the different video, Smith asked, "What're we gonna do with the Knicks now, Spike?" At that time, Lee got down on his knees and began praying, and shortly after that, Smith did the same thing.
Smith had previously tweeted a video in which he explained his skepticism regarding the Knicks' decision-making during the selection.
"Why the hell should I look forward to the draft? The Knicks have the 11th pick. Am I supposed to believe they're going to get that right?" Smith asked.
Also, Smith asked that is he supposed to believe he will get an impact player? He continued, "Am I supposed to think that the New York Knicks are going to be better this season than they were last season?"
He also said, "Maybe they might be, but that would be because they couldn't get much worse. I'm trying to be hopeful. I'm trying to be nice."
Smith didn't stop there. He talked about how sad he was and said that he is trying to be in high spirits, thinking that it was going to finally work out for him. But Knicks didn't give him the championship since 1973. He continued, "I was five years old. Ima be cool. I'm gonna try, but I just don't know."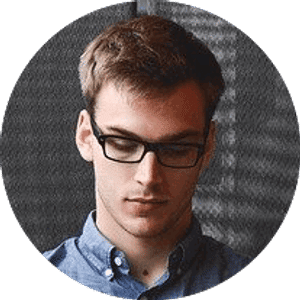 Jake Williams
Jake Williams is a sports gambling expert. He's been writing in the sports betting and DFS industry for over a decade. He specializes in MLB and NBA, along with College Basketball and College Football.